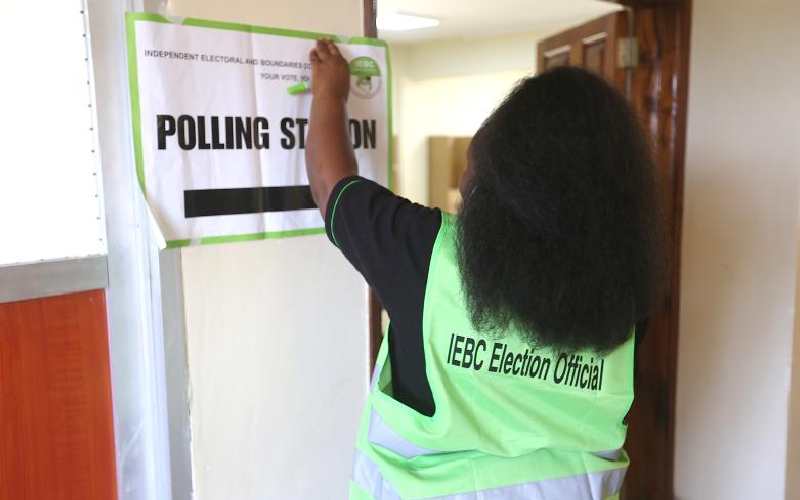 Registered voters will in August elect 1,930 officials who will be charged with the responsibility of offering political and economic leadership for the next five years.
This prestigious club of 1,930 which is made up of the president and his deputy, 47 governors and their deputies, 47 senators, 337 MPs and 1,450 Members of County Assemblies must align with Article 238.
Article 238 states that national security is the protection against internal and external threats to Kenya's territorial integrity and sovereignty, its people, their rights, freedoms, property, peace, stability and prosperity, and other national interests.
Political stability and economic prosperity are key pillars in Article 238. Members of this prestigious club must demonstrate fidelity to political stability and economic prosperity.
However, Stockholm syndrome may compromise the capacity of the average voter–let's call her Moraa–to elect leaders aligned to national and public interests. Stockholm syndrome is described as coping mechanism to a captive or abusive situation. People develop positive feelings toward their captors or abusers over time.
Moraa seems to be a victim of the Stockholm syndrome. She has fallen in love with leaders who use public office for self-aggrandizement instead of creating economic opportunities for all Kenyans.
Moraa knows that leadership counts but has positive feelings for leaders who have demonstrated incompetence. Moraa is not alone. Political leaders movements to coalitions have Stockholm syndrome fingerprints.
A good number of political leaders and Moraa are still held hostage by tribal nationalism, political illiteracy, fear, pecuniary interests and emotional considerations despite being set free by the 2010 Constitution.
It is assumed that Moraa is a rational voter who will vote with her selfish interests in mind. That she will consider all options and her decisions will reflect logic. That she will abandon emotional, moral, or psychological considerations in decision making. However, Moraa's voting trajectory seems to defy logic. How else would you explain her interest in maintaining relationships with leaders who abuse and hurt her?
Moraa must invest in political literacy. This is the only way she will identify candidates' unique selling propositions and socialise with coalition promissory notes. Mr Raila Odinga, the Azimio La Umoja presidential aspirant represents change and continuity. He has in fact indicated that if he becomes the president, he will retain President Kenyatta as his economic advisor.
Moraa has the unique opportunity to review President Kenyatta's ten-year record and establish if it is desirable to have President Kenyatta's influence for another ten years.
Raila finds himself with a wicked problem. He has to take credit for the Uhuru administration's successes and liability for failures. The Azimio La Umoja content developers are walking on egg shells. The high cost of living makes for sexy talking points but is a no go zone given President Kenyatta's role in Azimio La Umoja.
However, Kenya Kwanza is having a field day. Deputy President Ruto has associated himself with UhuRuto administration success only and shifted failures to President Kenyatta and Raila column. He says Raila disrupted the upward trajectory after the handshake. President Kenyatta on the other hand says Kenya has made substantive progress after the handshake.
Ruto has positioned himself as the leader who will set Kenya free from so-called State Capture. State capture gained prominence in South Africa during President Zuma administration. State capture is characterised by a conflict of interest where private interests override public interests in decision making and policy development.
Ruto who is an insider but behaving like an outsider is a populist politician has made the Hustler narrative fashionable. The hustler narrative has given him a competitive advantage. He refuses to resign his position as deputy president despite Azimio la Umoja pressure. He markets his presidential candidature as the pill the medical doctor prescribed for Kenya.
During his National Delegates Conference, Ruto indicated that on day one he will have a clean break from the past and implement pro-poor economic policies besides giving key institutions financial autonomy.
All said and done, Moraa must vote with her selfish interests in mind. This is the only way to keep away snake oil salesmen, modern-day colonisers, and architects of impunity, mediocrity and corruption from the august group of 1930.