Joseph Ndathi dares Ngirici, Wagiru and Karua for a fight in governor race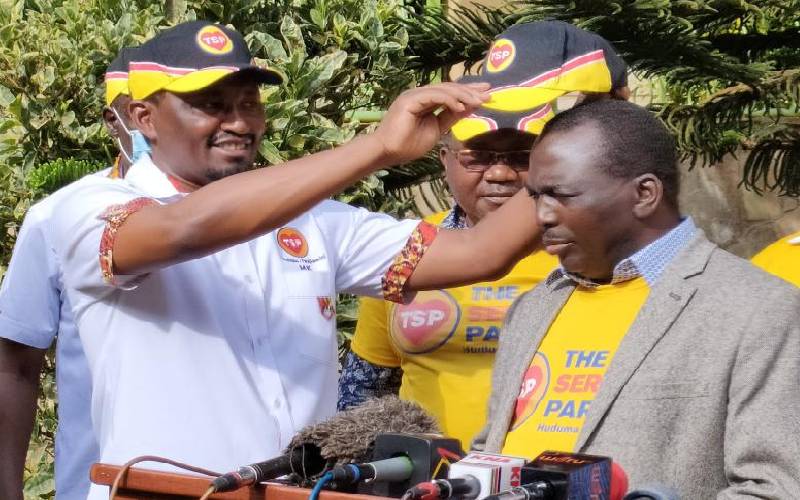 Former Kirinyaga Governor Joseph Ndathi has said he is ready to face his female opponents for the 2022 governor's race.
In a phone interview with The Standard on Monday, Ndathi said despite sitting Governor Anne Waiguru, Woman Rep Purity Ngirici and NARC Kenya Party Leader Martha Karua getting better media coverage, he will surprise people at the ballot.
"The media has ignored other candidates and are only focusing on our female competitors, but we are on the ground and are talking to the people," he said.
He challenged the media to be fair in their reporting, saying apart from female candidates, there are other candidates in the race.
"The media should not fall for the narrative that only women are contesting in Kirinyaga, there are male candidates and we will shock them," he said.
Initiated projects
Ndathi who was governor between 2013 to 2017 before losing to the incumbent Anne Waiguru said he will ride on his development record to campaign for the 2022 race.
The ex-county chief cited his projects such as two health dispensaries in every ward, the upgrading of Level Four hospitals in the county and the construction of a Sh385 million county headquarters as some of the projects that will endear him to voters.
He also said he established Sh14 million Oxygen plant in Kerugoya which was the only one in the region then.
"It is like I had seen Covid-19 coming, we had a fully equipped oxygen plant before the pandemic," he said.
Ndathi, however, said she will run an issue-based campaign against the female candidates in the 2022 governor race.
"We want to compete on issues without external forces like they were in 2017 and violence."
He said he is on a door-to-door campaign in the entire Kirinyaga county and the response is very positive.
"I have 10 meetings daily and our people now feel it is time for me to finish my projects."
He dismissed reports that Deputy President William Ruto's United Democratic Alliance is popular in Kirinyaga, saying no political wave will affect how people will choose local leaders in the county.
"Ruto is currently the man to beat in Kirinyaga, but we still have a long way to go and the Kirinyaga people will express their will in the ballot,"
Ndathi recently joined the little-known The Service Party (TSP) of Mwangi Kiunjuri and believe they will win more seats in Kirinyaga and Mt Kenya region.
He said TPS is non-aligned and will allow voters to choose between Ruto and ODM leader Raila Odinga at the presidential level.
"No one will hang on Uhuru or Ruto coat to get elected, it will be what you promise and what your development record says," he said.
Waiguru could find it rough after her dalliance with Deputy President William Ruto's UDA then seesawing back to President Uhuru Kenyatta- Raila axis before officially joining UDA.
Ndathi in 2017 lost to Waiguru in Jubilee primaries, which he disputed alleging foul play.
Other candidates in the Kirinyaga gubernatorial race include former Mwea MP Peter Gitau, Chomba Ndau and sitting Deputy Governor Peter Ndambiri.