Sirma faces auction over Sh6m debt accrued during election petition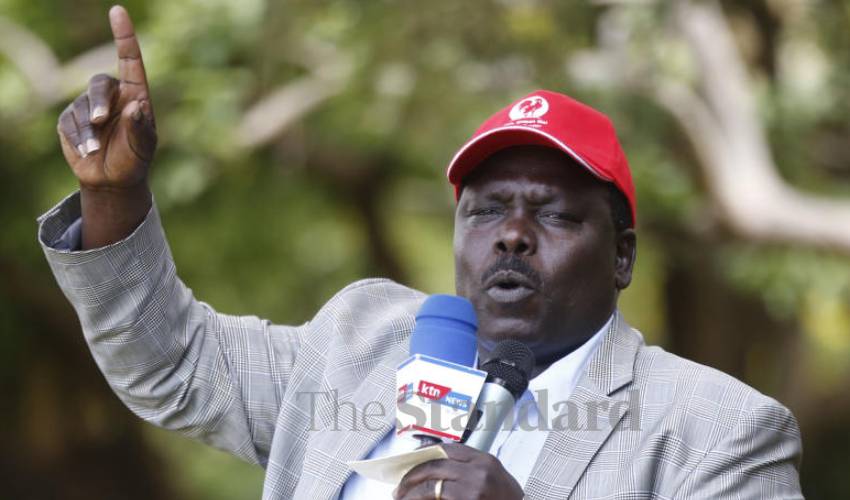 Former East African Cooperation minister Musa Sirma could lose his property through an auction over the Sh6 million awarded to three respondents in a case he had filed challenging the election of Moses Lessonet as Eldama Ravine MP.
Sirma sued Mr Lessonet, the Independent Electoral and Boundaries Commission (IEBC) and the Returning Officer Peter Kuria. He wanted the declaration of Lessonet as the winner of the 2017 elections quashed.
The court dismissed his case and ordered him to pay the three respondents Sh2 million each.
However, Sirma was not happy with the decision. He felt the IEBC and Kuria should have been considered one respondent so he can pay a total of Sh4 million instead of Sh6 million.
While he has paid some amount to the MP and remaining with a balance of Sh750,000, Sirma is yet to pay the electoral agency and Mr Kuria.
And now, Lessonet wants Sirma to pay him the balance or he faces an auction. The MP had, through his lawyers, secured the services of Gillette Auctioneers to auction Sirma's property.
However, Sirma filed an appeal seeking orders stopping the execution of the March 4, 2018 judgment that required him to pay Sh6 million to IEBC, Mr Kuria and the MP.
He lost the appeal after Justice Justus Bwonwong'a, of the High Court in Kabarnet, dismissed his application and ordered him to pay the parties as earlier directed.
On September 19, 2019, Sirma moved back to court and instituted another case that roped in Gillette Auctioneers as interested parties following what he termed as illegal proclamation.
The auctioneers, he said, had undervalued his property, including his motor vehicle, a Prado Land Cruiser. Sirma also lamented that the auctioneers did not serve him through the right procedure.
Sirma accused IEBC and Lessonet of expanding the decree beyond the legal limits terming it illegal. IEBC, in response, termed Sirma's application as incurably bad.