Bunge Chronicles: Aden Duale wishes the internet forgot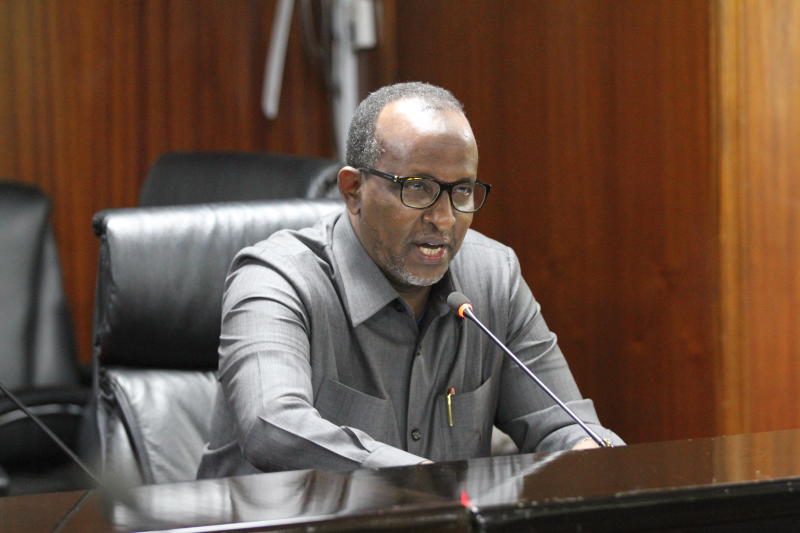 Aden Duale has a Bill that seeks to clean up the internet, ridding it of adult content, and which would, in effect, enforce morality.
But in the current situation, he would probably be better off with a Bill that would make the internet forgetful.
Perhaps that would give him the moral standing to assume the role of an orderly in the Ministry of Truth from George Orwell's classic 1984, who had powers to write history afresh.
Such a law would allow him to erase the events of that noisy September 2018 afternoon that saw Bunge put through the con of the century. One in which a contest of who was the loudest – ayes vs nays – was won by the most mellow acclamation of aye in Bunge's history against an imposing nay.
On that day, Duale led his troops into adopting the tax laws, which have, over the past week, proven just how flammable any topic relating to fuel is.
"This president is using his powers to make innocent hustlers and Kenyans suffer," Duale said on Tuesday as Bunge debated the high fuel costs announced by the Energy and Petroleum Regulatory Authority (Epra).
Only a Bill that would cause an outbreak of amnesia would make Kenyans forget his role in aiding and abetting his alleged torture of 'hustlers' by staging a walk-out to ensure that the president would remain unquestioned in proposing new tax measures.
Perhaps, Duale could reach out to Will Smith to offer one of the memory erasers he used in the film Men in Black to wipe out the memories of him and other colleagues huddled around Speaker Justin Muturi as others chanted "Muturi must go!"
His colleagues, too, could use such gadgets to make the masses forget their unintelligible contributions on Tuesday.
One such person is the Speaker who reprimanded MPs for always toeing the president's line, conveniently forgetting the laudable job he did in seeing the eight per cent VAT on fuel products through.
Another is Simba Arati, the warrior who fashions boxing rings out of funeral services. Arati had pleaded with his colleagues to adjourn their sittings so that they could handle the spike in the cost of petroleum products.
Two other Kenyans were smarter, petitioning Bunge to review the tax regulations on fuel. Presidential hopeful Muturi granted their request, directing Bunge's Finance committee to look into their concerns within 14 days. Arati wished they could have even been seven or at least 10...
Tough luck when we all know who was responsible for the mess in which the country finds itself – our wahesh, the men and women who sold their souls to the Executive.