Face-off looms over ODM Coast primaries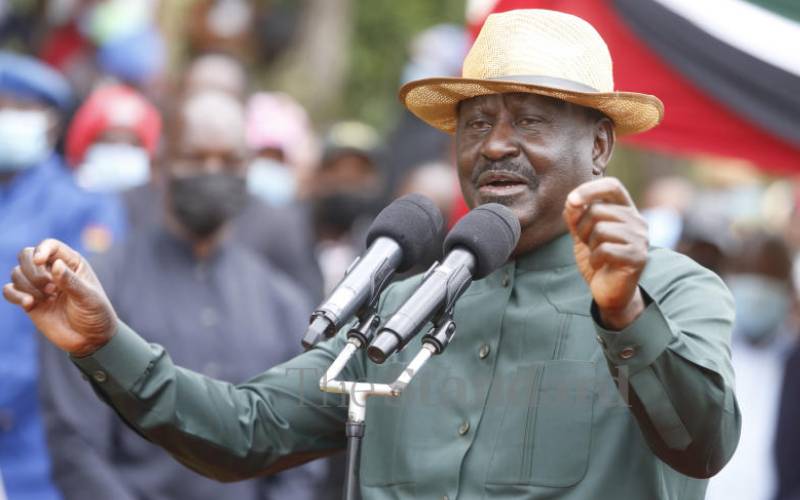 ODM leader Raila Odinga's dalliance with three second-term governors' allies and new defectors has sparked disquiet in the party at the Coast.
Last week, Raila tried to calm the searing tension between the factions allied to the old and new party members, who are aspiring for political seats by assuring them of a free and fair nomination.
"It is the people who will choose who will be your next governor. It is not my job to choose for you," Raila told the supporters of Mvita MP Abdulswamad Nassir and those of banker Suleiman Shahbal.
In Mombasa, Senator Mohamed Faki wants the party to give Mr Nassir the ticket for the governorship as a reward for his loyalty to ODM and Raila.
Yesterday, Nassir said; "I do not fear nomination. I'm ready to face anyone at the primaries and election. I hope those who have joined ODM will not defect again once we beat them."
Likoni MP Mishi Mboko has also not embraced Shahbal since he joined the Orange party, adding to the growing sibling rivalry in the Raila camp. She backs Nassir's candidature.
Changamwe MP Omar Mwinyi and his Jomvu counterpart Badi Twalib appear to be comfortable with the entry of Shahbal into ODM from Jubilee completing the split in the party's Mombasa leadership.
In Kilifi, Raila is said to be grooming Devolution Chief Administrative Secretary and former Kilifi North MP Gideon Mung'aro to take over from Governor Amason Kingi.
This has jolted Deputy Governor Gideon Saburi, who has also declared that he will run for the Kilifi governorship on the ODM ticket.
"We have stood with the party. We cannot be denied a chance to sit and speak from the VIP dais," Saburi expressed his displeasure to the fact that Mung'aro was allowed to sit at the high table.
"Some people are scared and are running because we have returned to ODM," said Mung'aro in reference to Governor Kingi's decision to join Pamoja Africa Alliance (PAA).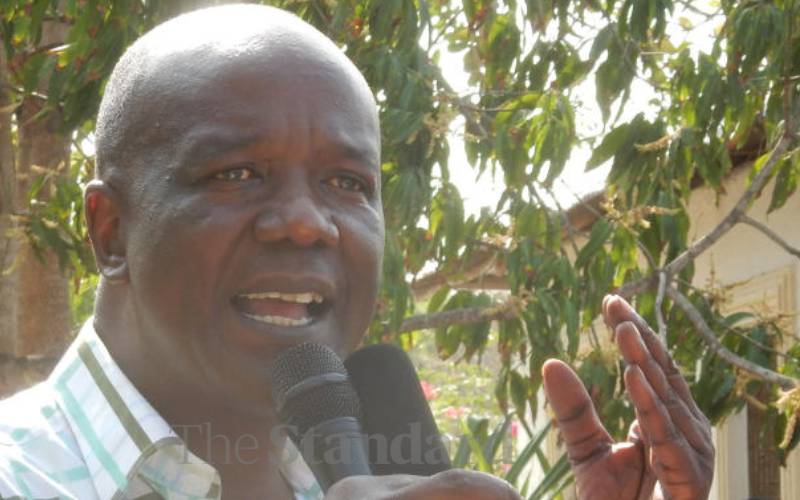 In Kwale County, Raila is courting Governor Salim Mvurya of Jubilee who has endorsed his deputy Fatuma Achani to succeed him. This has caused concern among ODM loyalists.
Those eyeing the ODM gubernatorial ticket are the party's 2017 candidate Dr Issa Chipera and Kwale County Assembly Speaker Sammy Ruwa.
Other party loyalists are Kwale County Women Representative Zuleikha Hassan and Senator Issa Juma Boy. Agricultural Research Principal Secretary Prof Hamad Boga is also said to be close to the Raila camp.
"I have already talked to Kwale Governor Salim Mvurya who has agreed to board the train to State House," said Raila during his recent Coast tour.
Governor Joho, the ODM deputy party leader, also told Kwale MCAs to go slow on the campaign to impeach county executive committee members as Mvurya was now close to Raila.
Last week, the MCAs impeached Sports and Social Services Executive Ramadhan Bungale over audit queries.
"I know you are tough but go easy. We have spoken to Mvurya and he is with us," Joho said.
In Tana River County, Raila has been working closely with Governor Dhadho Godhana (ODM) although the former governor and chief administrative secretary Hussein Dado, the 2017 Jubilee candidate, has lately moved closer to the Orange leader.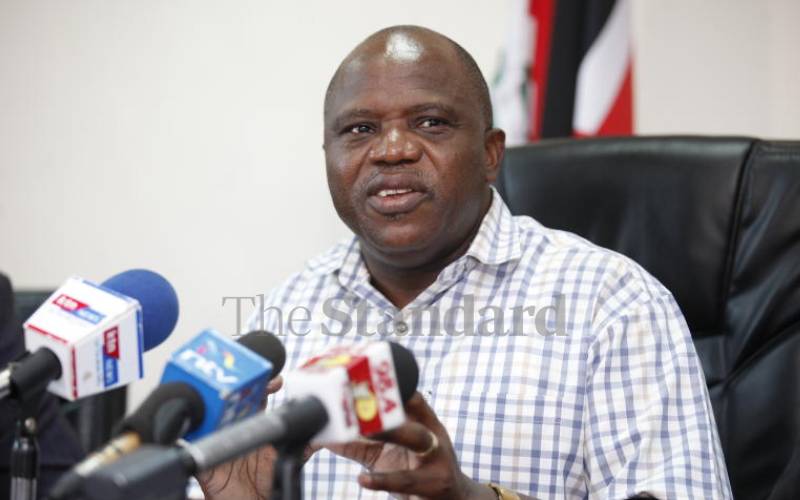 Lamu Governor Fahim Twaha (Jubilee) joined Raila's recent campaign tour in Coast raising eyebrows. His main revival and former Governor Issa Timamy was in 2017 close to NASA when he contested the seat on an ANC party ticket.
Raila's newfound political dalliance with Taita Taveta Governor Granton Samboja has caused concerns and disquiet among the party officials.
"We feel isolated, demoralised and betrayed by the party which we have built from scratch. The party is now listening to "outsiders" at the expense of the persistently genuine and loyal members," added Raphael Mwawughanga, the party's county coordinating committee organising secretary.
The discontent emerged after some ODM leaders complained that Samboja allegedly hand-picked delegates to attend the ODM conference at the Wild Waters Park in Mombasa.
Within ODM Samboja faces opposition from Mwatate MP Andrew Mwadime.
Speaking on condition of anonymity, the party officials and MCAs said they are now mulling over a plan B for their political survival.