After two terms, Joho bets his political future on Raila's victory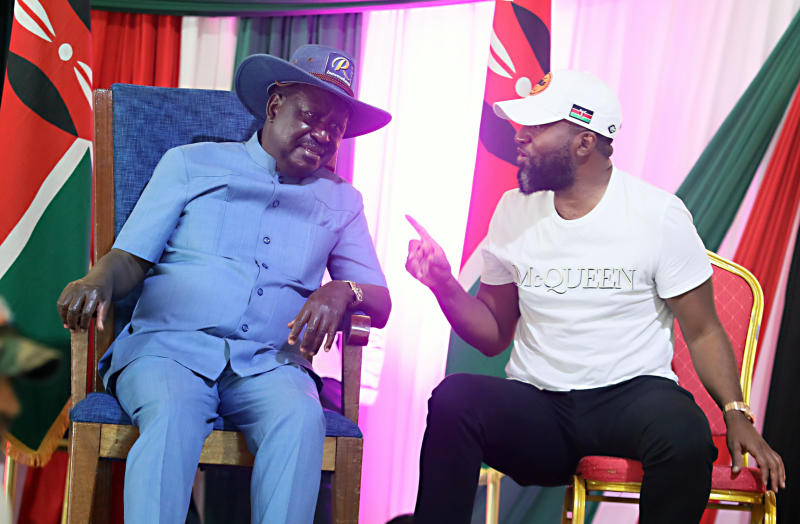 Mombasa Governor Ali Hassan Joho's political future appears hinged on the possibility of ODM leader Raila Odinga's win of the presidency and his goodwill to implement a preelection deal. This is after Joho bowed out of the race for the ODM presidential ticket and endorsed Raila.
"I'm not politically or financially bankrupt. I can decide not to contest for any seat in 2022," the governor told Coast MPs, who pleaded with Raila to appoint him to a senior government position should he clinch power in 2022.
Yesterday, Mombasa Senator Mohamed Faki said: "Joho is not bowing out of politics. He has said he will be in the next government. He is therefore going to play an active role in the next phase of politics."
The senator noted that the governor could also contest for a political seat.
Likoni MP Mishi Mboko said Joho's illustrious career was not about to end, as he would lead campaigns for Raila and ODM. "Joho will not exit from the political scene, particularly the presidential election, as ODM deputy party leader. If Raila is not there Joho will be around. He is the man to watch if Raila is not there as his deputy," she said.
Ms Mboko said Joho would rally the Coast behind the ODM leader to ensure he wins the presidency. "The day Joho will bow out, he will say," she added.
Kilifi South MP Ken Chonga said Joho's stepping down for Raila was a wise move, and not the end of his political career.
Mr Chonga said: "Joho is still a young man and has another day to fight for the position. That is why there is nothing wrong for him to step down for Raila. Raila has also agreed to work closely with the Coast people."
He claimed that even Kakamega Governor Wyciffe Oparanya had indicated readiness to step down for Raila. "Raila is the only leader who has been proven to understand Coast people's problems, and that is why residents have confidence in him. Whoever goes against this in the region will walk alone," he added.
Chonga said the region had settled for Raila in what he called a negotiated democracy.
Pwani University lecturer Halim Shauri said Joho's "If it is Raila, it is me" statement in the presidential race in ODM was an indication that he would remain active and shape the politics of the Coast region.
Prof Shauri said: "Once a politician, always a politician. Politics is very addictive, maybe more addictive than heroin. Joho is looking at the bigger picture and he is not going anywhere. He will play a more active role even if he is not in the presidential race hoping to have a key position in the next government".
He argued that it was for the same reason that Kilifi Governor Amason Kingi was struggling to grow his political party and negotiate power at the national level.
"I believe Salim Mvurya is doing the same. He must be gravitating to a side that promises him a big political position," he noted.