Raila Odinga woos traders, asks State to protect them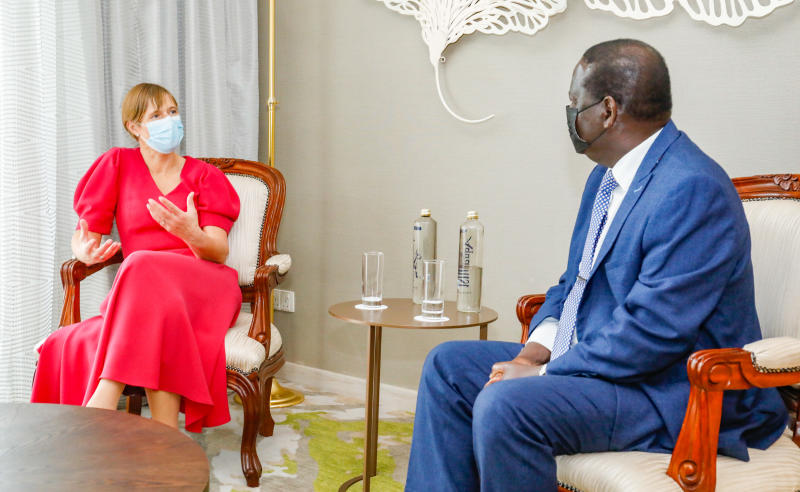 ODM leader Raila Odinga yesterday took his 2022 political ambition to small traders by lobbying for government intervention.
Raila appealed to the Government to promote local traders by protecting small businesses from unfair competition.
The former Prime Minister held a meeting with members of the Small Medium Enterprises (SME) Alliance of Kenya at Kenya Railways Nairobi De-Consolidation Centre as he continued to popularise his candidature.
Raila has in the last couple of days held a series of meetings with various interest groups in a bid to win their support ahead of next year's polls.
His focus appears to have shifted to the majority who are in the informal sector, including boda boda riders.
Yesterday, Raila said SMEs have failed to take off due to policies that only promote well-established enterprises.
He cited prohibitive tax regimes and regulations set by State agencies as some of the obstacles facing small traders in the country.
"There is a need for clear policies to ensure financial support and fair competition for SMEs. The Government has to take the responsibility of protecting small businesses," said Raila.
He appealed to the government to come up with policies that will protect new entrepreneurs from well-established businesses, stating that prohibitive taxation was killing many businesses.
"It is an area where there can be dialogue because if taxes are too heavy, there is always a tendency to evade paying the taxes. If reasonable and the net is wider the government will be able to collect more. This is where we want to go," he said.
He said more people will only venture into business if government protects them from well-established ventures.
He said that small businesses contributed 34 per cent of the country's Gross Domestic Product (GDP) in 2016.