Rejecting BBI was a bad idea – Raila Odinga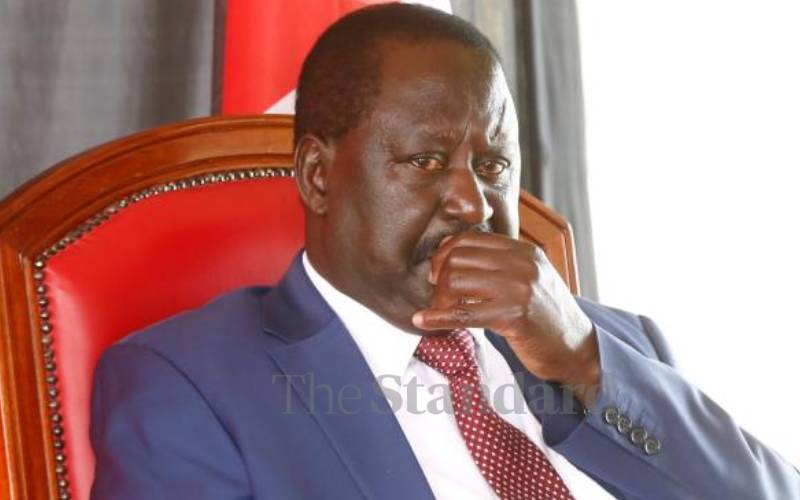 Orange Democratic Movement (ODM) leader Raila Odinga says BBI's collapse in court would negatively impact Kenya's social and political landscapes in the future.
Odinga insists that the halted constitutional change push harboured only good intentions for the country.
"Due to time constraints, we have now decided to put the process on hold to allow Kenyans time to exhaustively debate on it," Odinga said in a Friday morning interview on Inooro FM.
"Kenya will regret the court's decision to throw out BBI," he said.
According to the ODM boss, it's not a matter of if, but when some of the BBI proposals would be adopted, regardless who is leading the country.
"We are grappling with several challenges that need prompt solutions. For example, for purposes of equity in resource distribution, some constituencies have to be demarcated afresh. As a result, the IEBC has to prepare to conduct the demarcation of boundaries," he said, adding: "Had the BBI recommendations been adopted, Nyeri, for instance, would have gained additional two constituencies; same with Murang'a and Nyandarua."
Odinga previously expressed disinterest in escalating the BBI case to the Supreme Court after the Court of Appeal on August 20 threw out the drive over unconstitutionality grounds.
The ODM chief and his BBI co-proponent, President Uhuru Kenyatta, moved to the Appellate Court to challenge High Court's May 13 verdict that declared BBI unconstitutional, null and void.
The courts ruled that the popular initiative route, that Kenyatta used in initiating changes to the Constitution, was reserved for the common mwananchi, and not State officers.
Odinga has hinted at reviving the BBI debate after the August 9, 2022 General Election.