DP Ruto writes to Police IG, seeks explanation on GSU withdrawal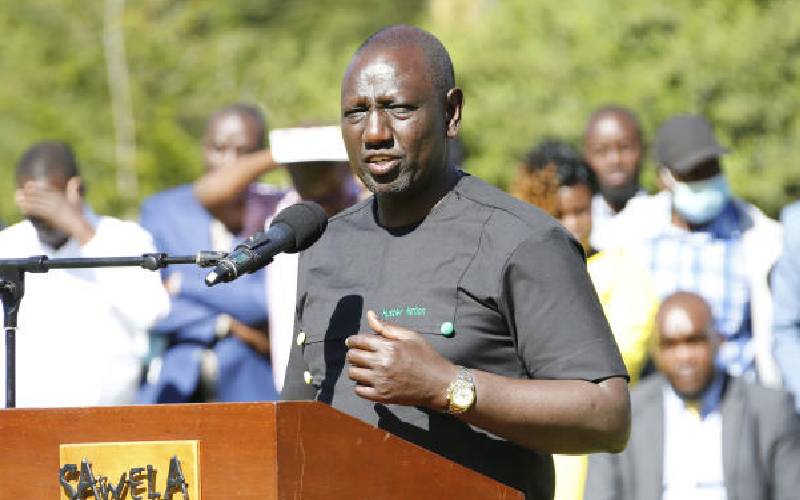 The Office of the Deputy President has written to the Inspector-General of Police, seeking an official explanation on the withdrawal of GSU officers stationed at his homes.
General Service Unit (GSU) officers guarding DP William Ruto's official residence were on Thursday afternoon withdrawn, and replaced by Administration Police officers.
The AP officers arrived at the DP's Karen residence in two vans, and had a meeting with their GSU counterparts before heading to Ruto's Hardy home for a similar exercise.
On Thursday morning, the DP was briefed by the security officer in charge of the General Service Unit attached to his official residence in Karen that he had received verbal instructions to withdraw all GSU officers at 2pm.
But in a rejoinder, the National Police Service spokesperson, Bruno Shioso, said the change was a normal reassignment of duties within the police service to enhance efficiency.
"The Presidential Escort Unit continues to provide close protection security to the DP," he said in a press statement.
The withdrawal extends to all of DP William Ruto's residences in Karen, Hardy and Sugoi.
The DP's communications team said in a statement that no explanation had been given for the "strange and unlawful" decision.
"The decision has been made contrary to Police Serving Standing Orders that the GSU Commandant shall be responsible for the security of the President, the Deputy President, State houses and lodges," the statement said.
The statement from the DP's office added that this is the latest installment in a "sustained and systematic effort to undermine" the Deputy President's personal security in pursuit of political vendetta.
"... it is consistent with a strategy to expose the DP to personal harm," stated the statement signed by DP's press secretary, David Mugonyi.
He cited January 2020, when Government officials allegedly locked the DP out of his official residence in Mombasa.
The statement added that on Tuesday, armed police officers dispersed mourners, damaged property and disrupted the funeral of an MCA in Taita Taveta shortly before the DP's arrival.
[This story is being updated]