Ruto sustains his attacks on Uhuru and Raila after BBI fall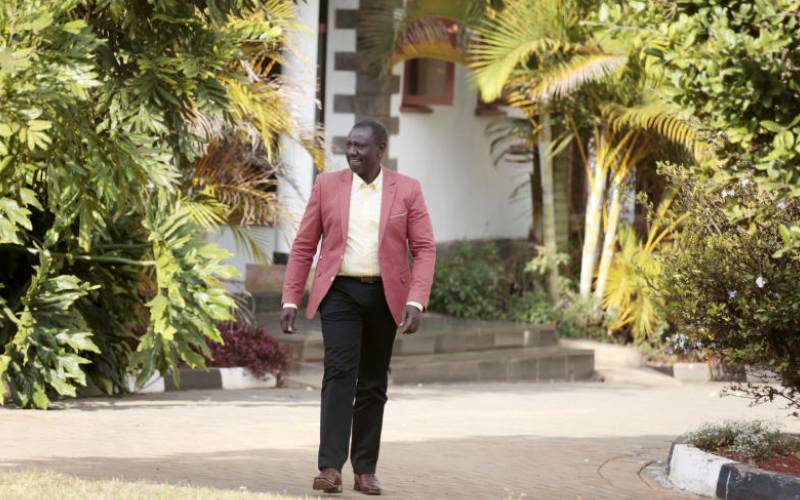 Deputy President William Ruto sustained his attacks on the proponents of Building Bridges Initiative (BBI) terming them selfish.
In what could have been trained at President Uhuru Kenyatta and ODM leader Raila Odinga, the deputy president accused BBI proponents of using huge national resources to advance their political interests at the expense of the suffering mwananchi.
"The writing is on the wall. We can have as much power as we wish, but God is the defender of the defenseless," he said.
He said God had seen that a lot of Kenyans had not been happy with BBI and how it was rolled out, with a lot of bravado and threats and had to stop the reggae to save the nation.
"It is God's will that we involve all in such things. It cannot be successful if some are not involved," said Ruto.
Flanked by more than 10 legislators during the service at Anglican Church of Kenya St Luke Wanguru, in Mwea, Kirinyaga County yesterday, the DP appeared to be pulling no punches against his rivals over what he called an attempt to place personal interests over 45 million Kenyans.
"Now that the BBI is dead, the handshake partners and their allies must not waste any more time for the president. They should let him work for 45 million Kenyans. There are no longer any positions to be distributed amongst themselves. It is everyone for themselves," Ruto said.
President Kenyatta's allies, however, were cautious saying they had shifted focus to even consider a parliamentary option to amendments. Nyeri Town MP Ngunjiri Wambugu and Nominated MP Godfrey Osotsi said they have shifted focus from the push to amend the Constitution to addressing issues in their respective constituencies.
"We have a very short period remaining for any meaningful legislation. In the next couple of months MPs will start focusing more on their personal issues at the constituency," he said.
Mr Osotsi said that it was unfortunate that those who were to benefit more from the proposed changes led the onslaught against the document. He reiterated that it was now time to focus on the next General Election and only consider any amendments to the Constitution in the next regime.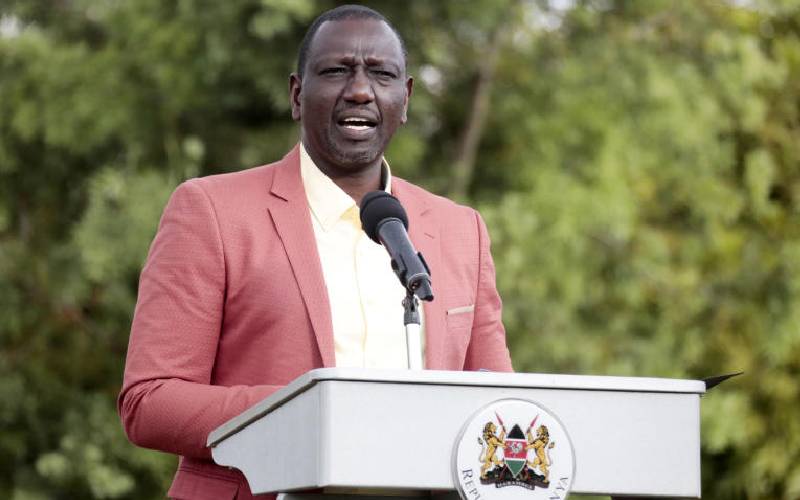 Central Organisation Trade Union Secretary (COTU) General Francis Atwoli, however, says amending the Constitution will be inevitable after 2022 election. Atwoli argued that the issue will be revisited after the election so as to achieve political stability as proposed in BBI.
"Any administration that comes in office will make constitutional review their first order of business especially after realising how divided the country will be with the current constitutional dispensation," said Atwoli.
"The BBI was to deal with the challenge of Winner-takes-all and inclusivity. This was out of the honest observation that Kenya is a highly tribal society and elections are a tribal contestation. Since the introduction of multi-party democracy in 1992, elections in Kenya have been a cut-throat affair," he added.
But in Mwea, Ruto was riding high on the court's verdict describing it as divine intervention to save disgruntled Kenyans.
"I believe God used the courts to send a message to those who misuse their earthly powers that there is God. He also wanted to let us in leadership and power to know that we cannot use the same for selfish reasons and to the disadvantage of the rest of the nation," he told the congregation.
He urged Parliament to urgently pass legislation to steer the Big Four Agenda and set the country on the path of development.
"Parliament should also urgently pass the National Hospital Insurance Fund Act to give Kenyans universal health care," he said.