I warned BBI proponents against Judiciary ombudsman, Mudavadi says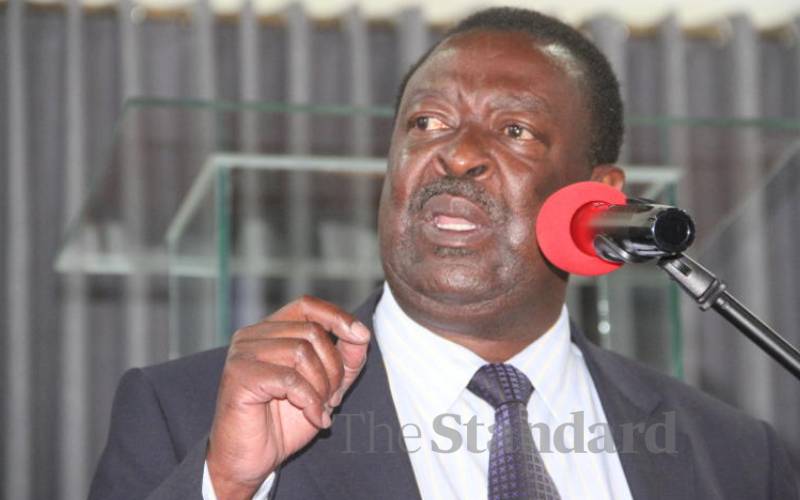 ANC party leader Musalia Mudavadi has said that he warned Building Bridges Initiative (BBI) proponents President Uhuru Kenyatta and ODM leader Raila Odinga of its possible downfall three years ago.
Speaking at Friend's Church Centre International, Nairobi, yesterday, Mudavadi revealed that he raised concerns over some BBI proposals.
"I had warned of some clauses during the launch of BBI one on November 27, 2019, at the Bomas of Kenya, which could hinder it from going far. They never listened," he said.
The ANC leader said he urged President Kenyatta to open a window to allow divergent views that emerged during the unveiling of the final report at Bomas of Kenya.
He disclosed that he raised concern over Judiciary ombudsman but this was never taken into consideration.
"I cautioned and I said that if you want to make the Executive appoint an ombudsman to the courts you will be interfering with the independence of the courts. You are interfering with the basic structure and the principles of the Constitution," Mudavadi said.
Mudavadi argued that the independence of the Judiciary must be safeguarded from interference by the Executive.
"What I said in Bomas two years ago was what the judges pronounced in their judgment. The issue of the independence of institutions is paramount and must be handled carefully," he said.
The BBI sought to amend Article 172 of the Constitution to create the Office of the Ombudsman, whose office holder shall be nominated by the President.
The proposal provided that the ombudsman shall have sweeping powers to discipline Judiciary officials, including suspending, warning, and reprimanding them.
He said lack of inclusivity led to the downfall of BBI despite huge investment of time and resources in the process.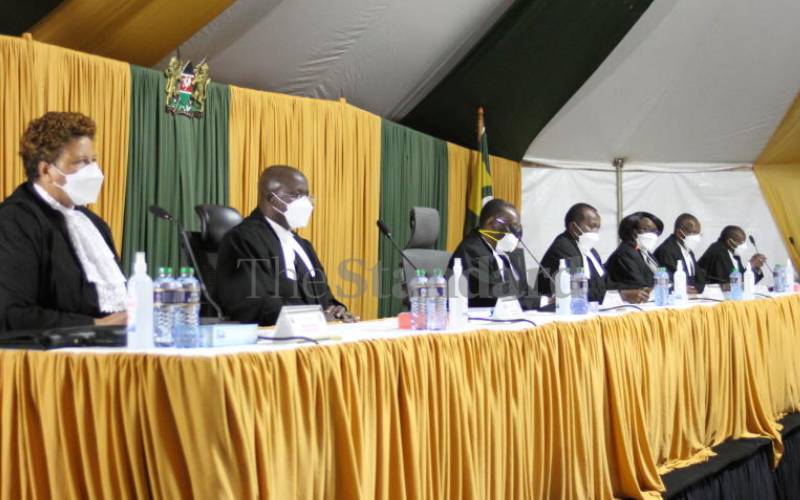 Mudavadi warned leaders against interference with the Independent and Electoral Boundaries Commission (IEBC).
"Work together with them and help them do their job as we approach the next year's polls," he said.
He urged the government to allocate more resources to the IEBC to enable it to conduct free and fair elections.
Lugari MP Ayub Savula said that when leaders refuse to listen to each other the consequences are grave.
"The lessons we have learned from the two rulings is the need to listen to each other so as to get things right. Let us do things correctly, moving forward," he said.
Mr Savula asked the auditor general to audit how much was used for BBI. " We must know how much was spend on the BBI process and demand that the money is refunded to the taxpayers," he said.
He said individuals planning to challenge the Court of Appeal judgement on BBI risk facing another humiliation. "Appealing the decision may be a process of in futility," said Savula.
Download the BBI Judgement by all seven Judges - Civil Appeal No. E291 of 2021