UDA alleges voter intimidation by Jubilee in Kiambaa by-election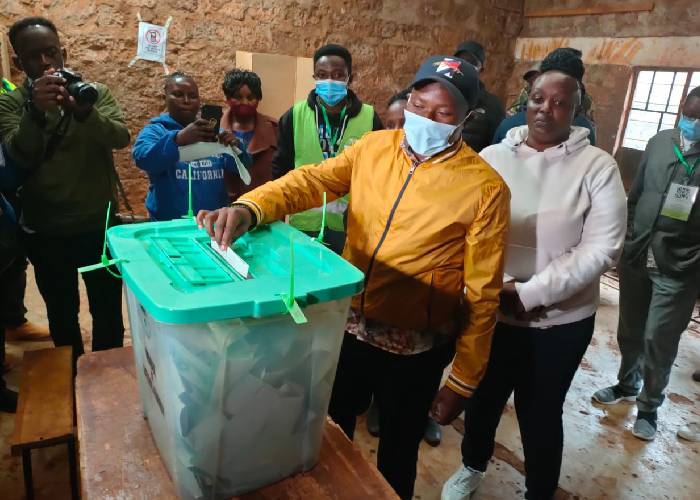 United Democratic Alliance (UDA) party has accused the Ministry of Interior of using chiefs and their assistants to influence the ongoing voting in Kiambaa constituency by-election.
Speaking to The Standard on the phone UDA director of communications Wanjohi Githae asked the Independent Electoral and Boundaries Commission (IEBC) to kick the chiefs and their assistants out of polling stations.
He said the presence of the local administrators at polling stations is a clear indication that the Jubilee wing had sensed defeat and had turned to the chiefs and their assistants to influence the exercise.
"These acts border on voter manipulation, coercion and abuse of power by the national government to interfere with the elections," the official said on Thursday, July 15.
Githae said the local administrators are camping at Wangunyu Primary School, Muya Primary School and Njenga Karume Primary School voting centres and various areas of Muguga Ward.
"We are aware of chiefs and their assistants dispatched in various polling centres purporting to give directions to voters on how to cast their votes."
He said the only people allowed in polling centres are police officers who report to the poll officials at various centres and not chiefs and their assistants.
The same claims were shared on social media by UDA-allied blogger Dennis Itumbi who threatened to mobilise locals to chase the local administrators away from the polling centres.
"If police and IEBC cannot get the chiefs out of the polling stations, the people will. We are coming for you," he wrote on his social media page.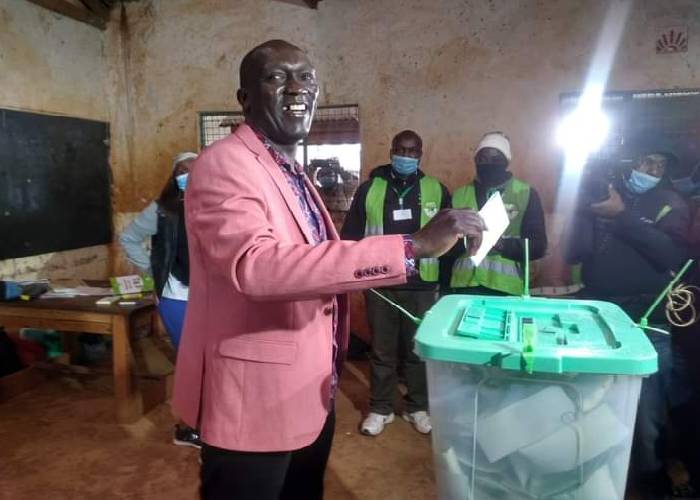 UDA candidate John Njuguna Wanjiku cast his vote at Thindibwa Polling Centre at 11:20am while Kariri Njama of Jubilee Party voted at Gachie Primary School at around the same time.
Earlier, rowdy youths chased Jubilee Majority Leader Amos Kimunya out of Kimuga Polling Stations for allegedly trying to interfere with the voting exercise.
Kimunya was forced to leave the venue after the youths persisted that he was not needed at the centre.
He was escorted out of the centre by GSU officers, sparking celebration from the youths.
The voting exercise kicked off today at 6:20 am and will continue throughout the day.
Other candidates in the by-election include Richard Njoroge (The New Democrat Party), Isaac Karomo (Federal Party of Kenya), Willie Mbugua (Independent), David Mugo (Independent), Evans Wainaina (Independent), Njoroge Harrison (Independent) among others.
The candidates are seeking to replace former MP Paul Koinange who passed away on March 31.
Kiambaa has got 96000 votes with 154 polling stations.