Hassan Joho, Salim Mvurya, Amason Kingi's dilemma before exit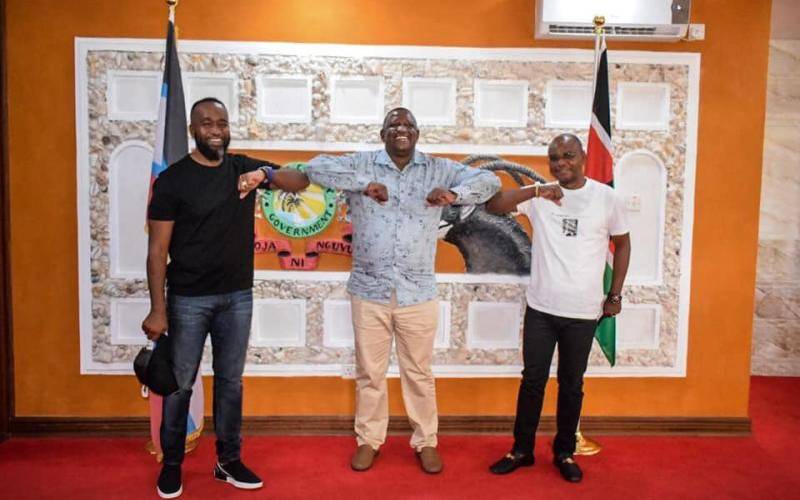 With about 13 months to the next elections, Coast governors serving their last terms have two main issues to confront; completing legacy projects and their succession.
While Kwale Governor Salim Mvurya has identified his preferred successor, his counterparts Hassan Joho (Mombasa) and Amason Kingi (Kilifi) are yet to do so.
Currently, Mvurya is crisscrossing the county to popularise his deputy Fatuma Achani's gubernatorial bid.
In Mombasa, Joho is yet to decide if he will back Mvita MP Abdulswamad Nasir, businessman Sulkeiman Shahbal or his deputy William Kingi.
Kingi has remained silent on succession politics despite reports that his brother and Magarini MP Michael Kingi is seeking to succeed him. His deputy Gideon Saburi has also declared an interest in the seat.
Others eyeing the seat are county speaker Jimmy Kahindi, former CS Kazungu Kambi, Malindi MP Aisha Jumwa and Devolution CAS Gideon Mung'aro.
But the three governors appear to have set aside their political differences to push the region's economic agenda.
After the political truce brokered on March 24 by President Uhuru Kenyatta at State House, Nairobi, Joho, Kingi and Mvurya have attended meetings to discuss the region's development agenda. The three have reportedly identified blue economy, housing and land as areas to be prioritised.
According to Joho, the economic issues currently being implemented by the Jubilee administration will benefit all Coast communities.
He said every family at the Coast relies on fishing as a means of income and Coast governors have come together to support efforts to revive the sector.
"There is no family that is not involved in fishing or benefited from it. Each family has a story to tell," said Joho during the launch of Sh10 billion maritime projects.
The project was launched by President Uhuru in Mombasa on June 29 in a ceremony attended by Mombasa, Kwale, Kilifi, Lamu, Taita Taveta and Tana River governors.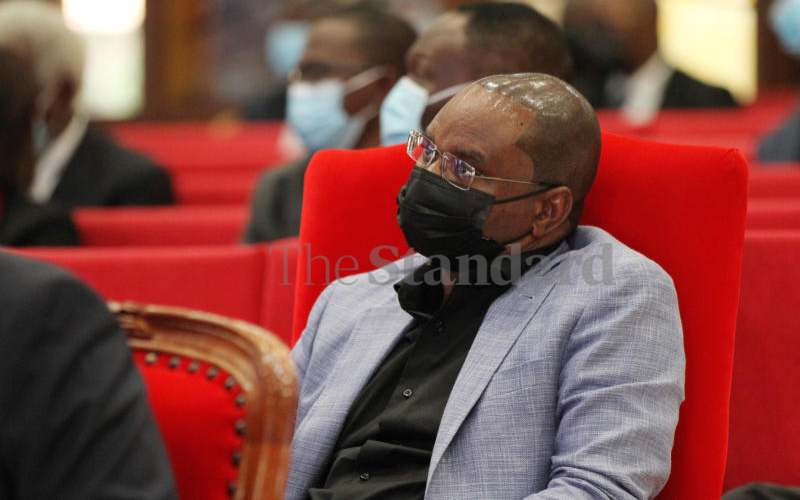 Projects underway
In Kilifi, where three people were killed in what security officials believe is connected to a row over 90-acre land, Governor Kingi has vowed to put an end to the menace.
"Many land problems have ended in bloodshed, killings and destruction of property. I will not allow this to continue," said Kingi.
The three, Sidik Anwarali Sumra, Rahil Mohamed Kasmani and their farmhand James Kazungu, were attacked by a group of men who accused them of being kidnappers.
Kingi said the land problem in the Coast was the recipe for frustration and anger which has resulted in the killings in the region. "I'm personally working on this issue and I have at certain stages managed to bring some of these landowners to a round table so that we can agree on the way forward," said Kingi.
Kingi is also constructing hospitals and upgrading existing ones. In Mariakani, the construction of 64-bed female wards is underway, the maternity and theatre are incomplete.
In Rabai, maternity and theatre are complete, while a 112-bed female ward and an X-ray block are under construction in Marafa. Construction of Adu maternity and theatre is also ongoing. "In this financial year, we will activate 20 new facilities. So far, Mbudzi and Ndigiria in Ganze, Muyu wa Kaye in Magarini and Kwa Dadu health centre have been commissioned," he said.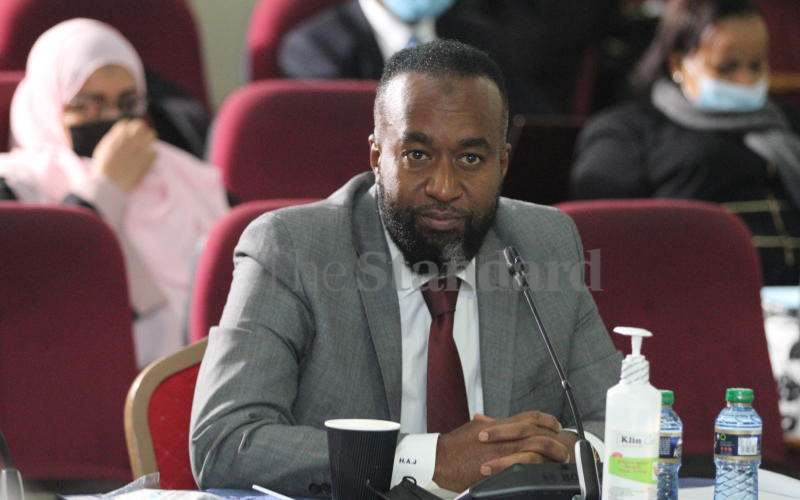 Joho, on the other hand, is focusing on the Sh200 billion housing project that will see the construction of 32,000 houses.
The construction of the Sh6 billion houses at Buxton Estate has begun while a public hearing ahead of the construction of a similar one at Sh16 billion in Changamwe has started.
Mombasa Chief of Staff Joab Tumbo said Joho also prioritised health care. "Major renovation of Coast Provincial General Hospital has taken place. Tudor Sub-County Hospital has been upgraded. Port Reitz Hospital and Likoni hospital have been equipped," he said, adding that other smaller public health centres have also gotten additional equipment and staff.
Elimu bursary
In Kwale, Mvurya is expanding Elimu ni Sasa Bursary setting aside Sh400 million annually to pay school fees for needy and bright students.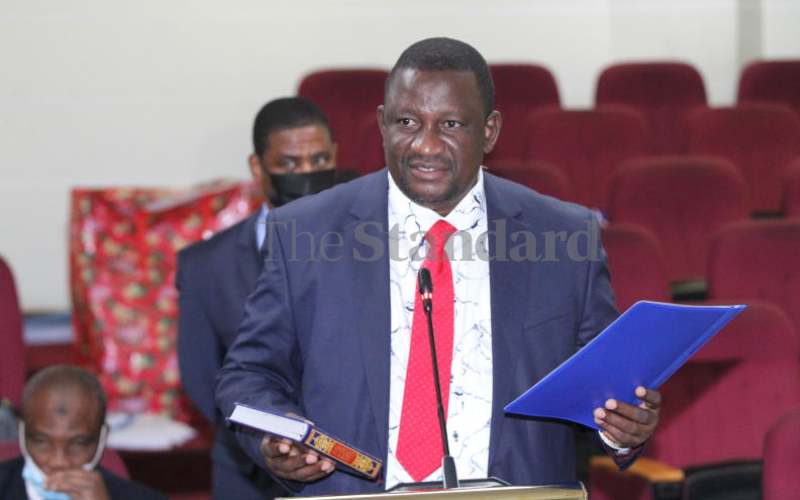 County Director of Communication Daniel Nyassy said more than 5,500 Kwale students in national schools have benefited.
There are about 2,400 institutions of higher learning also receiving 100 per cent bursaries and about 60,000 others in the extra county and other schools receiving between Sh7,000 and Sh20,000.
"Over 460 Early Child Development centres have been built since 2013 up from the initial 13 in the vast county. 780 personnel at the ECD centres have been employed," he said.
The other three other governors serving their first term, Dhadho Godhana (Tana River), Fahim Twaha (Lamu) and Granton Samboja (Taita Taveta) are also racing against time to implement projects conscious of the fact that performance will be key to their re-election bid.
Godhana boasts of fostering peace in the volatile area and is currently implementing a village clusters programme that seeks to provide a permanent solution to the effects of flooding and drought.
The Sh3.5 billion resettlement plan for residents residing in flood-prone areas within the county seeks to relocate more than 48 villages from the shores of River Tana.
In Taita Taveta, Samboja has built a Sh35 million Wundanyi Stadium which is currently the home ground for the FKF team, Sofapaka FC.
He has also completed a Sh38 million modern ICU centre in Wundani and cancer and eye screening centre in Moi County Referral Hospital in Voi.
In Lamu, Twaha has rolled out the program to register families to the National Health and Insurance Fund (NHIF).
So far, according to officials in his administration, the county has enrolled 20,000 families on the medical scheme.
"Each family has five members. The program has so far cost the county Sh120 million," said the official.