Taita Taveta Governor's race heats up as seven aspirants declare interest?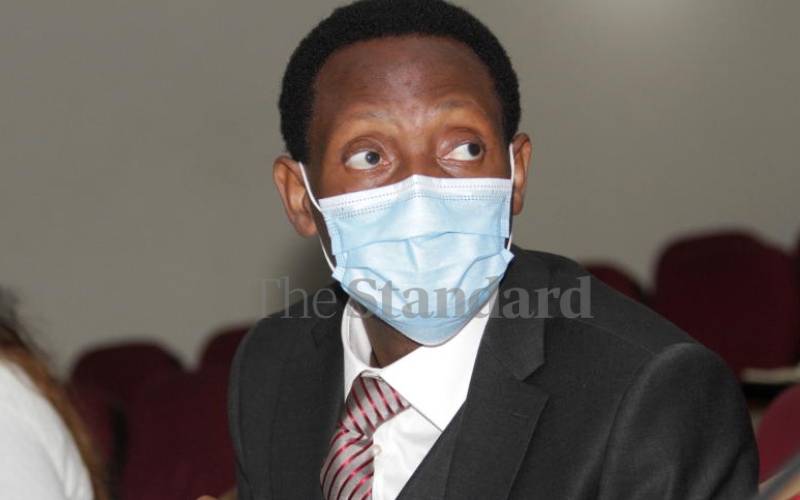 Six aspirants have declared interest to unseat Taita Taveta Governor Granton Samboja in the 2022 elections.
Among the aspirants are former governor John Mruttu, former senator Dan Mwanzo and Mwatate MP Andrew Mwadime.
The race has also attracted new entrants like Ms Patience Nyange, a Media Council of Kenya (MCK) member, lawyers Stephen Mwakesi and Onesmus Mwinzi.
Samboja has, however, exuded confidence in the race saying that he is not fazed with the increasing number of aspirants. "I am facing a team of politicians that I beat in the last general election. I will beat them again."
"Even if they come together to support one candidate who will face me, I will still beat them," he added.
Elected on a Wiper Party ticket, Samboja appears to gravitate to the Orange Democratic Movement (ODM) party.
Mruttu, Mwanzo and Mwakesi are both allied to Deputy President William Ruto and are expected to battle in the primaries for the United Democratic Alliance (UDA) ticket.
Ruto had urged them to settle on one candidate through consensus.
Former Governor Mruttu is also plotting a political comeback. "I am a certified seed that was tested before. I am ready to produce enough yields for the people if they elect me again."
Mruttu's bid is backed by MPs Haika, Damson Mwashako (Wundanyi), Dr Naomi Shaban (Taveta) and former Taita Taveta County majority leader Jason Tuja.
Mwanzo who lost in the 2017 governor race has also pledged to deliver. "The incumbent governor and his predecessor have failed to deliver. I am a doctor with a cure to all the problems facing the local community."
But on Saturday, Deputy Governor Majala Mlagui told off Mwanzo, saying the county administration has set up a strong foundation.
Mlagui said the county foundation was like a fortress that was built on a strong foundation and they cannot leave it at the initial stages. "We have to complete our development agenda when the governor is reelected next year."
Mlagui together with Mwanzo, Nyange and Mwinzi recently shared a platform at the funeral service of politician Joyce Lay's mother, the late Dayness Mwakalindo, at Mariwenyi primary school in Mwatate where they wooed electorates.
Nyange said she was very passionate about the advancement of women's voices. "I have been in the forefront in advocating for gender equality in Kenya and Africa."
"We want to change guard in the county and mindset of the local community whose political institutions remain male-dominated," she added.
And Mwadime's entry in the race has sent political shivers in the governor's camp since the populous constituency voted overwhelmingly for him in the 2017 polls.
"I will be the governor of Taita Taveta in 2022. No one will stop me. I have performed in the constituency and I will replicate the same in the county," he said.
Mwakesi, on the other hand, said the governor has lost popularity. "Let the governor know that we are done with him."
Of late, the governor has been giving out resources to women, youth and people living with disabilities groups and reaching out to his disgruntled supporters.
And as a result, questions are being raised on where he gets the money that he distributes weekly.
Samboja has also been striving to correct the political mistakes he made on his skewed appointments and arbitrary dismissals of workers he inherited from the former regime.