IEBC sets tough financing rules for parties, candidates in 2022 General Election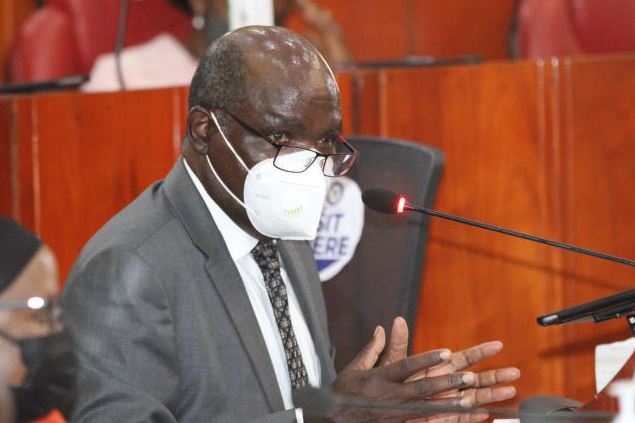 Political parties and candidates contesting in the 2022 General Election are required to open campaign financing accounts, financing-expenditure committees and appoint authorised persons who will manage campaign funds, at least two months before elections.
The Independent Electoral and Boundaries Commission (IEBC) says this is in line with the Election Campaign Financing Act 2013, as Kenya heads into another General Election next year, slated for August 9, 2022.
IEBC Chairman Wafula Chebukati in a statement Friday, listed other requirements for parties and independent candidates, as it looks to monitor expenses and campaign financiers next year.
"Further to the provisions of Sections 6, 7, and 8 of the Act, the following requirements apply."
a) All political parties and candidates contesting in the 2022 Elections to establish Expenditure Committees comprising of persons nominated by the governing council of the political party or by the independent candidate as the case may be.
b) All political parties, candidates to submit names of persons authorized to manage their accounts being either the candidate, candidate's agent, or member of the party Expenditure Committee.
c) All authorized persons shall be required at registration to open campaign financing bank accounts where contributions by a candidate, political party, or contributions received from a lawful source will be received and submit the details of the accounts to the Commission.
d) The Commission shall monitor and investigate all information relating to party nomination expenses and election campaign expenses of candidates and political parties.
e) Expenditure reports shall be submitted to the Commission within 21 days of the political party nomination and within three months after elections.
In the last General Election, IEBC capped spending for campaigns to Sh15 billion, in a bid to control high spenders who deploy wealth to tilt the playing field.
Presidential candidates were limited to no more than Sh5.2 billion.
In 2017, the agency said anyone who defied the ceilings in the expenditure period of six months to the General Election risked a fine not exceeding Sh2 million or a term of imprisonment not exceeding five years or both.