What do you have in store for Mt Kenya, Kiujuri asks Ruto and Odinga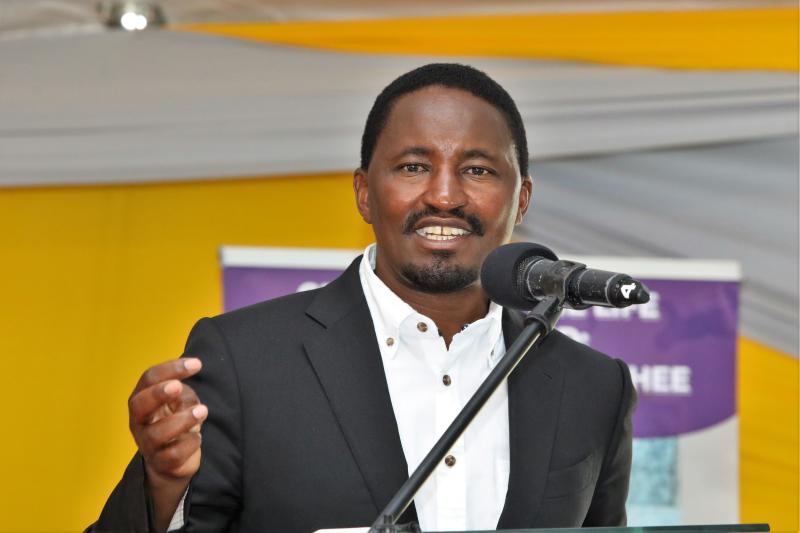 Former Agriculture Cabinet Secretary Mwangi Kiunjuri has told Deputy President William Ruto and former Prime Minister Raila Odinga to declare how Mt Kenya region will benefit for supporting their presidency.
Kiunjuri challenged Ruto and Odinga who are now wooing the region to come out openly and disclose what they have in store in order to get support in their respective presidential bid in 2022.
The former CS said with the region boosting of more than 10.8 million (sic) out of the 28 million registered voters, the key contenders must come out openly and demonstrate how the region will benefit from their presidency.
"This two aspiring leaders must tell us they have in store for us for supporting their presidential bid in 2022 and because our contribution is significant what will be our share," Kiunjuri posed
Speaking in Karatina town on Tuesday during a burial ceremony for the late Kelvin Karumo, Kiujuri said the region was split between the two politicians and that time has come for them to declare what they will offer to the people.
"I have been challenging politician allied to the two from Mt kenya region to tell us how our people will gain for supporting the DP and former prime minster but none has come out with a concrete answer," Kiunjuri who is also the chairman of The Service Party ( TSP) added.
He said the region was literally like a bride who was being wooed by suitors from right to left and in all directions with all types of promises but none has been put on the table.
"If our votes are that significant and all the bride grooms are looking for us, then dowry must be paid. They must tell us how us people will benefit we cannot give out the bride empty handed," the formers CS added.
He told other leaders aspiring for top political offices to formulate and come up with new ideas on how economically empower the people once they ascend to power.
He advised the citizens to be concerned with the kind of leaders they elect because whoever takes over as a president will impact their lives in term of policies and administration.
Kiujuri took a swipe and the leader of the Orange Democratic movement (ODM) for criticizing the Jubilee government on the poor development score card saying it was hypocritical.
Odinga, Kiujuri claimed cannot try to run way from Jubilee party failures, noting he should as well be held accountable for the same.
"Since the former PM has been a partner in the government courtesy of the handshake the same blame game on failures should also be extended to him. He should not purport to criticize President Uhuru Kenyatta over JP failures," Kiujuri observed.
Download the BBI Judgement by all seven Judges - Civil Appeal No. E291 of 2021