Coast political party: Why it will not be a walk in the park.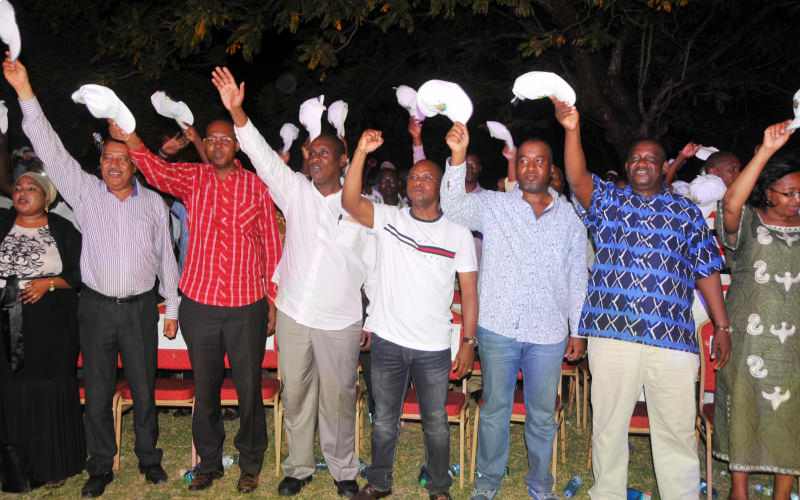 For decades, plans to form a Coast political party has caused jitters across the country, perhaps because of the region's clamour for majimbo or federalism.
Calls for majimbo were blamed for the 1997, 2005 and 2012 attacks on non-locals by criminal gangs that killed, maimed and displaced scores in parts of Kwale and Mombasa counties.
The attacks that were perpetrated by Kaya Bombo, Mlungu Nipa and Mombasa Republican Council (MRC) gangs were politically instigated, perhaps to displace voters from certain tribes.
Currently, proponents of the regional party view it as a vehicle to unite the Coast. They argue that unity is key to restore dignity and power to the locals after decades of domination by "outsiders".
Questions now abound about the timing, ideological conviction of the proponents and whether there is a charismatic leader that can marshal residents to support Coast political party.
Calls for regional party were revived after the December 15, 2020, Msambweni by-election that saw independent candidate Feisal Bader trounce Omar Boga of ODM.
Deputy President William Ruto's allies have sold Mr Feisal's win as a sign of the waning popularity of ODM and its leader Raila Odinga in the region.
Last week, Raila dared the ODM MPs from Coast in Dr Ruto's camp to resign and seek re-election on other party tickets if they think they are popular.
During Feisal's homecoming party, MPs Aisha Jumwa (Malindi) and Owen Baya (Kilifi South) told the DP that the region has settled on Kwale Governor Salim Mvurya to lead efforts to form the Coast political party.
They said the people will use the new party that will be affiliated to Ruto to negotiate at the national table in the 2022 General Election.
But Mombasa Governor Hassan Ali Joho has dismissed plans for a Coast party and accused the DP of misleading some local leaders.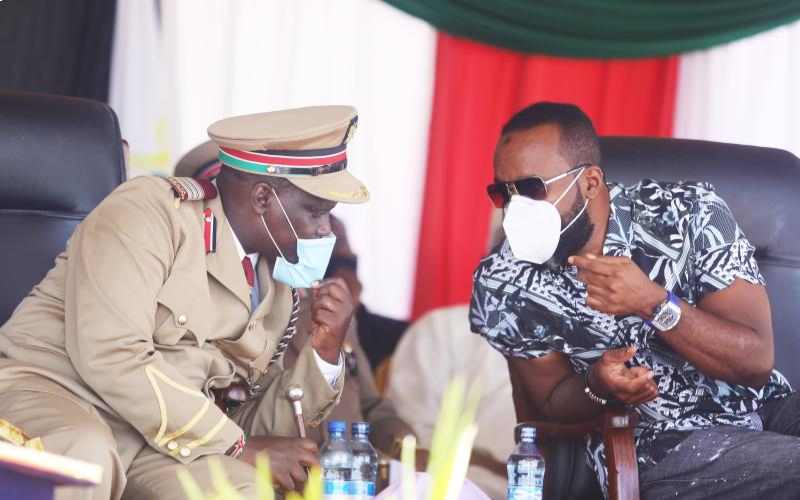 Joho said a section of leaders have sold their souls to the DP and joined "his campaigns of fraud and lies" and dared them to quit ODM and Jubilee and seek re-election.
"A new party will serve to divide the people further and undermine the unity that the region has enjoyed in ODM and which has enabled them to push their agenda on the national stage," he said.
Garissa Town MP Aden Duale, an ally of the DP, warned that many political parties were not good for democracy and asked Coast leaders to go slow on the idea of a regional party.
In a swift rejoinder, DP allies also launched a broadside against Joho accusing him of arrogating himself the role of Coast political kingpin and spokesman.
Political analysts and observers warn that the renewed efforts for a Coast party could suffer the similar fate that befell other parties like Shirikisho if it espouses separatism or 'mijikenda nationalism' ideas.
According to sources, supporters of the new political party are seeking to either merge all fringe parties in Coast to form one big outfit or revitalise Kadu-Asili.
"As Kadu-Asili officials, we are prepared and ready to hold party elections to accommodate our leaders. It is their party also," said the party's national chairman Kombora Korokoro.
He said he cannot deny or confirm whether they have agreed with the DP allies in Coast to relinquish the leadership of the party but added that he was ready to call for party elections.
In February, last year, another party known as Umoja Summit Party of Kenya (USP) was also unveiled in Mombasa with an aim to unite the Coast people.
USP's interim officials are former Kenya Airport Authority Deputy Managing Director Naomi Cidi (secretary-general) and Matano Chengo (national chairman).
Other parties that could either be revived or folded in the grand plan of establishing a bigger outfit are Chama Cha Uzalendo, Republican Congress and Devolution Party of Kenya.
"There were fears that Shirikisho Party which espoused Majimbo/Federal system was against the upcountry people. The fears are no longer there," said former Kisauni MP Ananiah Mwaboza.
He added: "The re-birth of Coast is however unstoppable. Those people called upcountry people, some were born and bread in Coast. We learnt with them or their kids are learing with our kids."
Prof Hassan Mwakimako said political unity in Coast can be achieved if the party's ideology is built around grassroots oriented issue acceptable or affecting all Coast people.
Prof Halima Shauri of Pwani University said although the idea was noble, the timing was wrong.
He said that if the craftsmen plan is to use the party in the 2020 political negotiations, then it was late.
"A joint effort is good but there is no time to form a new party, do grassroots elections, consolidate and popularize it," he said.
Mr Joshua Kiminza, an analyst based in Mombasa, said although upcountry voters have slightly dropped due to the near collapse of tourism sector and disruption of the logistics sector, anyone forming a party cannot ignore them.
He said the strength of political party would determine the outcome of the election of most seats in Mombasa and Coast and warned "it is too early to say ODM is finished in Mombasa and Coast."
In recent days, Kilifi Governor Amason Kingi has been off the radar in national politics. In 2018, he had said he would work to unite to realise development agenda under the Jumia ya Kaunti za Pwani.
"A political party would be a good rallying point," said Kingi then. Yesterday a senior official in Kingi's office said the governor will announce his next political move in the coming days.