Uganda presidential candidate arrested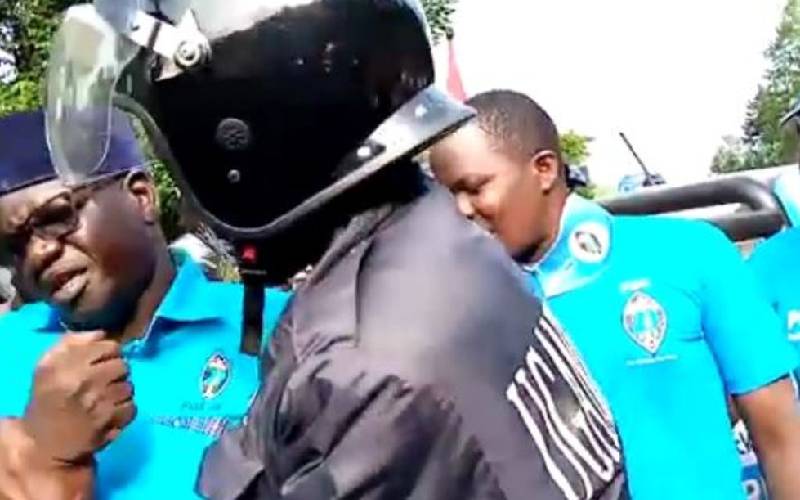 A Ugandan presidential candidate has been arrested in the country's western region.
The Daily Monitor on Friday reported that Forum for Democratic Change's Patrick Amuriat was taken into custody at the border of Rubirizi and Bushenyi districts.
Amuriat is linked to a boda boda accident which occurred on Wednesday.
During the incident, police say he was riding on the bike which is said to have knocked down police commander John Rutagira.
He is now required to record a statement. The politician was slated to hold rallies in Rubirizi, Buhweju and Bushenyi ahead of the January 14 vote.
Meanwhile in the vote, President Yoweri Museveni, 76, will face off against youthful pop star and lawmaker Robert Kyagulanyi, widely known by his music moniker Bobi Wine and who is seen as the incumbent president's closest competitor.
Wine has complained of harassment and intimidation by security forces.
On the day he was nominated, he was briefly detained after police and military personnel broke his car windows and forcefully removed him.
This comes as the European Union said it will not deploy an observer mission for the presidential election after complaints that advice from previous observers to make the polls fair went unheeded.
In the same election, voters will also pick their lawmakers.
The EU typically sends the largest team of any similar blocs - a total of 94 monitors were sent at the last poll - and they have stayed in the country sometimes for up to three months.
According to an EU 2018 report, none of the 30 recommendations made by the observer mission sent to monitor the last election in 2016 was implemented.