Lack of formula makes ODM get all funds meant for Nasa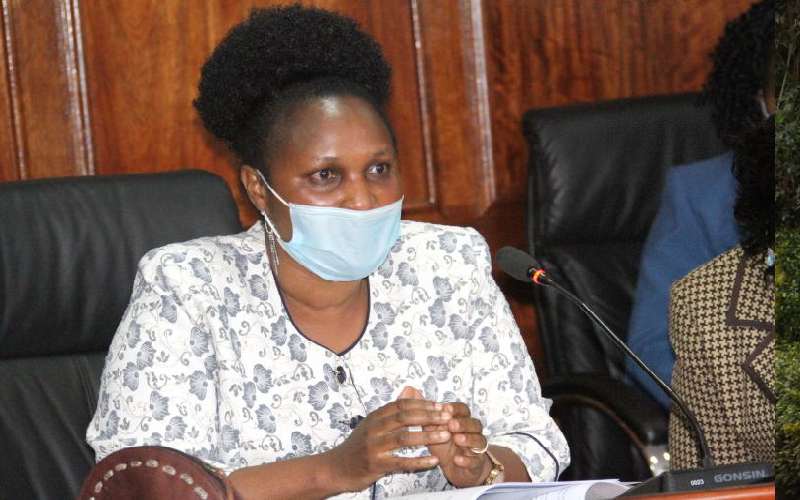 The Registrar of Political Parties now says Wiper Democratic Party, Amani National Congress (ANC) and Ford Kenya have themselves to blame for losing out to Orange Democratic Movement (ODM) in political parties yearly funding.
Anne Nderitu told a parliamentary committee that the three parties, who together with ODM formed the National Super Alliance (NASA) coalition for purposes of the 2017 General Election, failed to come up with guidelines on how they were to share the political parties' funding.
She told the Public Accounts Committee (PAC) that the three parties deserved consideration in funding for contributing to the votes that the coalition's presidential candidate Raila Odinga got.
She said the coalition partners should have, after the General Election, crafted the regulations and have the same deposited at her office in the same way they had done with the coalition agreement.
The parties, particularly former vice president Kalonzo Musyoka's Wiper, have been accusing the registrar of failing to consider them for funding despite their contribution towards Raila's votes.
Funding for political parties is determined by the cumulative number of votes for all contested positions that a party or a coalition garnered in the elections.
"We have on several occasions advised them. Wiper has been writing to us and we have explained to them that after the elections they were supposed to provide us with regulations on how the coalition's allocation would be shared. They have never done that," Nderitu told the committee.
The registrar revealed that the Coalition Agreement that the four parties deposited at her office had a clause saying the parties would benefit from political parties funding, but failed to give specifics, hence the need for the post-election regulations.
Nderitu said currently, only President Uhuru Kenyatta-led Jubilee and Raila's ODM benefit from the funding, with the former getting the lion's share of the kitty.
"In the last financial year, 2019/2020, Jubilee was allocated Sh564 million of the Sh871 million that had been allocated for political parties' funding. ODM got Sh363 million," she said.
In the current 2020/2021 financial year, the two parties are supposed to get Sh515 million and Sh240 million, respectively from the reduced funding of Sh795.2 million.
But the registrar said the funds did not meet the constitutional allocation of 0.3 per cent of the budget as stipulated in the constitution.
She said ODM challenged the matter and the High Court and Court of Appeal found that the National Treasury was withholding Sh4.1 billion meant for the Orange party if the law was to be strictly adhered to.
Nderitu, the first substantive holder of the position of the registrar, decried insufficient funding of the office, protesting that despite asking for Sh4 billion to effectively run their budget, they had only been allocated Sh670 million.