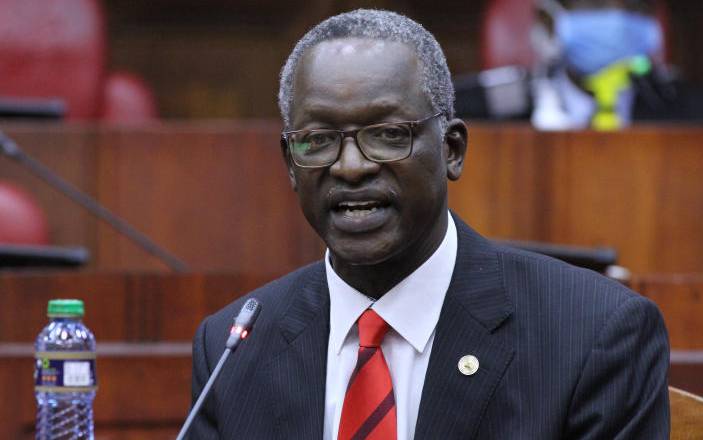 Members of Parliament were split on President Uhuru Kenyatta's decision to nominate retirees and former military officers to various diplomatic missions abroad.
During debate on a report of the Defence and Foreign Relations Committee that has recommended their approval, a section of lawmakers noted that the positions should have gone to younger people, even as others argued that old is gold and experience should be the overriding factor in such appointments.
The nominees who are aged over 60 years are Benson Ogutu (Moscow), Joshua Gatimu (Tehran) and Tabu Irina (Tokyo).
The other nominees are Catherine Mwangi (Pretoria), Jean Kimani (United Nations, Habitat), Maj. Gen (rtd) Samuel Nandwa (Juba), Maj-Gen (rtd) Ngewa Mukala (Khartoum).
While most are career diplomats, two are retired military officers.
Other nominees
The rest of the nominees are John Tipis (Canberra), Martin Kimani (United Nations, New York) Tom Amolo (Berlin), Lindsay Kiptiness (Bangkok), Daniel Wambura (Bujumbura) and Stella Munyi (Harare).
Keiyo South Daniel Rono wondered whether the former military officers will be carrying guns in their host countries.
"I don't see the relationship between serving in the military and being an ambassador. There are no guns to be handled in those areas. We are going to market our country, not issue of the military," said the MP.
"Even as we approve these people, let us stop appointing people who are retired while we have a multitude of young people looking for jobs. When will we give an opportunity to the young to serve in this country? How many years is experience? We need to bring laws in this House to stop this business of giving jobs to people who are retired. It should stop," said the MP.
Funyula MP Wilberforce Oundo wondered whether being born before independence is a qualification to be appointed ambassador.
"Like many us, many Kenyans are disappointed at the skewed age of the appointees. Granted, the job of a diplomat is a technical one that requires experience and commanding respect, but honestly, almost 70 per cent of the nominees were born in the 1960s, that is before independence. May be that is the understanding that they can give Kenya's history from independence to date. I didn't know if that is one of the qualifications of a diplomat in a foreign land," said the MP.
Among those who defended the age was Leader of Majority Amos Kimunya who asked the youth to be patient as their time will come.
"Patience is a virtue. We are busy creating classes in this country by saying that our young people don't have jobs because some people have taken their jobs. That is very dangerous," said the Kipipiri lawmaker.
Chair of the Defence and Foreign Relations Committee Katoo ole Metito said: "there is no retirement age for diplomats."
Nominated MP Danittah Ghati argued that some jobs require some degree of experience.
"There is a saying in Swahili that Ujana ni moshi (Age is transient). Today I may be young, tomorrow I will be old," she told the House.
The lawmakers did not, however, vote on the report for lack of quorum.
Best service
Responding to the issues of the military appointments, Saku MP Dido Raso argued that some of the nominees had given "their best years to the service of the country."
Earlier, the House approved the nomination of Immaculate Kassait as data commissioner.
She is expected to enforce the Data Protection Act and among her duties will be to ensure the integrity of personal data.