Senate team acquits Waiguru, cites unsubstantiated charges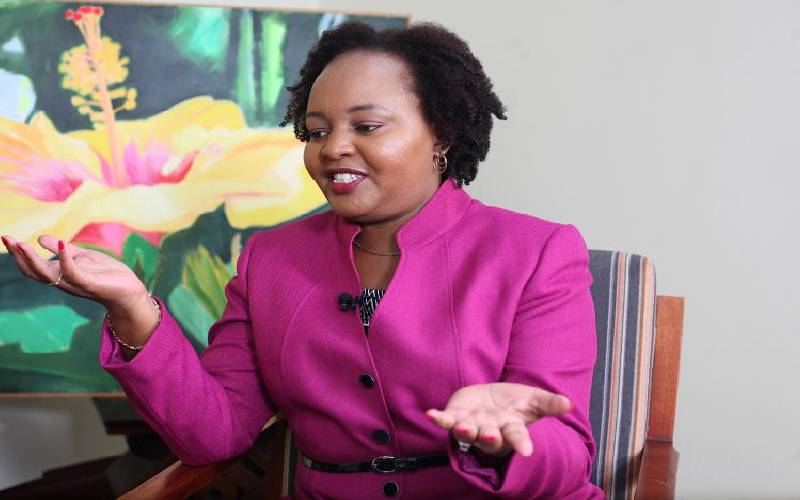 Kirinyaga Governor Anne Waiguru (pictured) has survived impeachment after the 11-member senatorial committee reported to the house that charges against her were weak and unsubstantiated.
In a report presented to the House Speaker Kenneth Lusaka on Friday, committee chairman Kakamega Senator Cleophas Malala said the County Assembly of Kirinyaga failed to substantiate the two charges used as grounds for impeaching the governor.
"The Committee having investigated the matter in accordance with its mandate under Section 33(4) of the County Governments Act and standing order 75(2) of the Senate Standing Orders reports to the Senate that it finds that the two Charges against the governor have not been substantiated," concluded the team in their report.
Malala indicated that a determination must be made both by the evidence adduced to substantiate the charges and that the threshold has been met.
"The team takes the position that, in line with the precedents of the Senate in impeachment proceedings, in order to find that any particular of an allegation of the charges is substantiated, a determination must be made both that evidence has been adduced pointing to wrongdoing in the manner alleged in the charge and that the threshold for an impeachable offence has been attained," read the report
The report was to either uphold the allegations the verdict by MCAs to send her home or reverse it.
As things are Waiguru is off the hook because the 11 senators have indicated that the allegations have not been substantiated, hence the Senate cannot take any action against the governor.
If the committee's report had substantiated the allegations by the Assembly, the Senate could have voted on the charges.
Waiguru, who is accused of gross misconduct, violating the constitution and conferring a benefit of Sh10 million to herself, only needed the backing of six Senators to survive the axe.
Waiguru's legal team led by senior counsel Paul Nyamodi led a spirited defence discounting the charges facing the former Devolution Cabinet Secretary.
She presented witnesses, among them, Kirinyaga County's Procurement Chief Joseph Otieno, who dismissed claims that she had appointed her close associates Pauline Kamau and Gichira Wayne to key tender committees to secure her interests.
Nominated Jubilee Kirinyaga MCA Kepha Muriuki who also appeared before the Senate committee as a witness, accused his colleagues of hurrying the impeachment motion for selfish interest.
"This was a matter that needed public participation because it touched on the governor who was elected by the people of Kirinyaga, but the MCas were in a hurry even sleeping at the assembly on the eve of the impeachment vote," he said.