Senate trains guns on eight counties over audit queries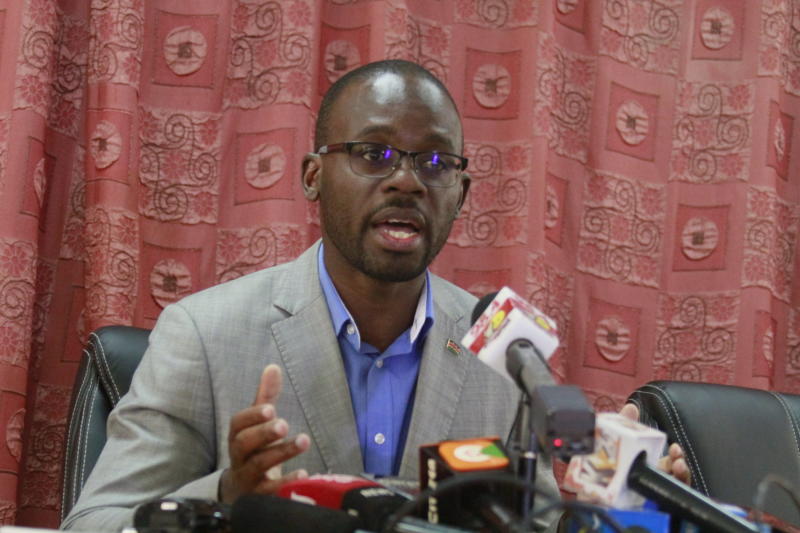 A Senate committee wants some governors and county officials investigated and prosecuted for misuse of tax-payers money.
The County Public Accounts and Investment Committee (CPAIC) in a report tabled in the Senate, revealed that county officials of Busia, Kisumu, Trans Nzoia, Nyandarua, Tana River, Kwale, Samburu and Kericho failed to offer satisfactory answers on audit queries raised by the Auditor General in the 2013-14 financial year.
For instance, in the case of Kisumu, the Moses Kajwang'-led committee wants the Ethics and Anti-Corruption Commission (EACC) to investigate the over-payment of Sh4,408,000 with a view of charging and prosecuting the individuals responsible for the procurement of tractors.
The county government procured eight tractors (New Holland) and accessories from CMC Motors Group Ltd at a cost of Sh50,044,000.
However, five tractors (New Holland T.D 80 4WD -Turkey) costed Sh4,698,000 each exceeding the recommended price of Sh4,408,000 and resulting in over payment of Sh 1,450,000 for five tractors.
CPAIC also reveals that the management purchased from the same firm a plough, paddy rice reaper, thresher and rotavator costing Sh9,270,000 without advertising for the tendering since the items were not included in the supply circular from the Ministry of Public Works.
Falsifying documents
The minutes of the county tender committee approving the procurement were also not availed for audit.
"The committee recommends EACC to investigate the over payment of Sh 4,408,000 with a view of charging and prosecuting the individuals responsible," reads the report.
In Busia County, the committee has directed the Director of Public Prosecutions to take action with a view of charging the Governor for failure to deliver certificate of bank balance for an account at Kenya Commercial Bank holding Sh352,120,896 for audit.
In Samburu County, the committee wants EACC and DCI to investigate the issuance of imprest with a view to prosecute the Governor and other officers found culpable of falsifying documents and misappropriation of funds.
According to CPAIC, there was temporary imprest totaling Sh75,144,527 advanced to county officers which had not been surrendered or accounted for as at June 30, 2014.
"The outstanding imprest should be recovered from the officers with interest at the prevailing CBK rates from the time the imprest was issued," reads the report.
The County Executive of Nyandarua was also found to have spent Sh657, 947,191 on roads maintenance and rehabilitation five sub-counties.
The work entailed grading, gravelling, opening and murraming of weather roads, however, the amount spent was Sh410,447,191.00 or 165 per cent more than the funds allocated for the project.