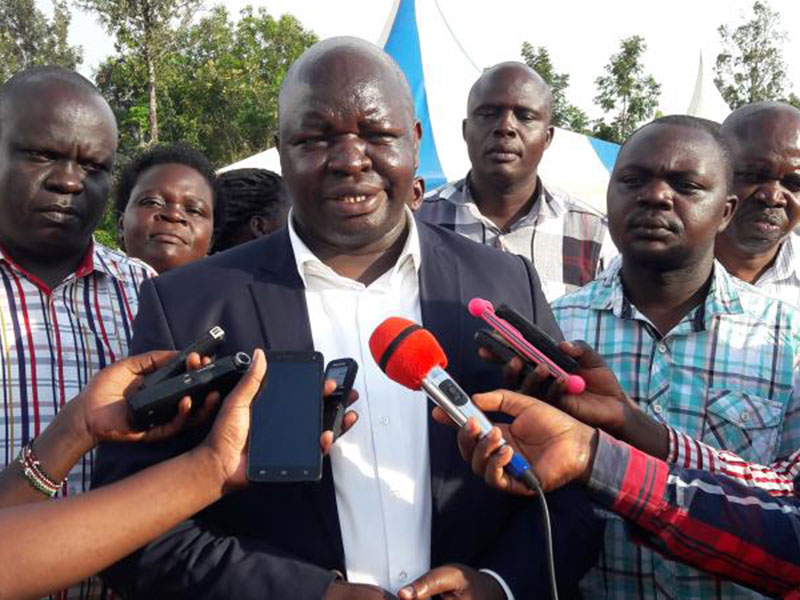 Teso South MP Geoffrey Omuse has criticised President Uhuru Kenyatta for allegedly interfering with functions of the National Assembly.
Omuse said the legislature which is one of the three arms of government is no longer independent as it ought to be.
According to him, the August House is an appendage of the executive and thus President Uhuru Kenyatta can manipulate members of the National Assembly anytime he wishes.
Speaking at Busia Township Secondary School, the MP said what happened in Parliament on Thursday when Uhuru's controversial memorandum was passed clearly showed that parliament was being used as a rubberstamp by State House.
"The executive should leave us Members of Parliament who are serving interests of people have say not to bulldoze lawmakers to pass laws that are so punitive," said Omuse.
He slammed Majority Leader Adan Duale for allegedly locking some MPs in a toilet so that a required threshold of 233 was not attained during voting time.
"He engineered mass exodus of legislators from the chamber and locked them in the toilet," said Omuse.
He maintained that public money raised through punitive levies will still be looted unless loopholes in government systems are sealed.
Omuse said some of the disgruntled MPs may move to court to challenge the new laws for the sake of Kenyans.
Some members of the public in Busia expressed their dissatisfaction with passing and subsequent signing into law the Finance Bill 2018.
James Nyongesa said the President was expected to show concern by not signing the bill into law. "It is unfortunate that the Finance Bill was signed into law, this has opened expensive life for us," he said.