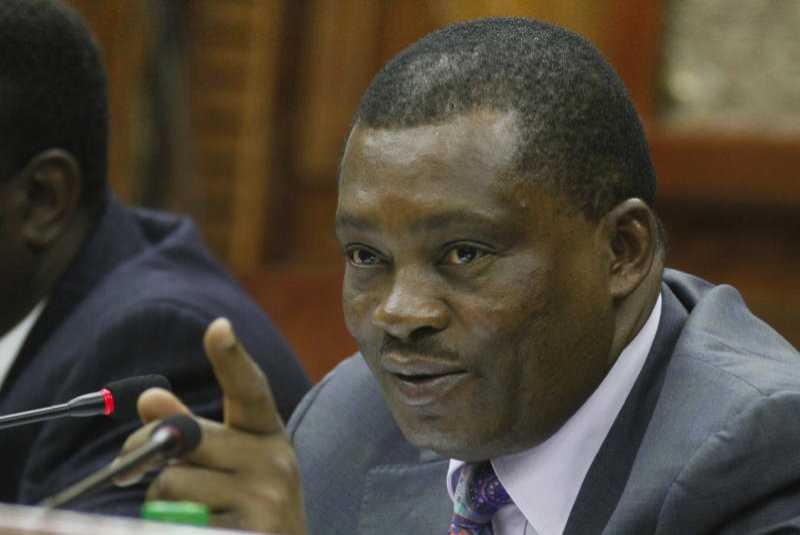 Two Members of Parliament have been listed to testify in investigations over bribery claims that was linked to the shooting down of the controversial sugar report.
National Assembly Speaker Justin Muturi has singled out Muhoroni MP Onyango K'Oyoo and his Kimilili counterpart Didmus Baraza as people of interests following their public claims that MPs received as little as Sh10,000 handouts to defeat the report.
The investigations by the Powers and Privileges Committee chaired by Muturi will have its first sitting next Wednesday.
This even as Muturi ruled out fresh investigations in the importation of the contaminated sugar or re-introduction of the report from fresh debate as proposed by Mathare MP Antony Oluoch and Mr Baraza.
The duo had argued that the report was defeated because of an alleged doctoring and the alleged bribery of the lawmakers.
K'Oyoo and Baraza – who are members of the Powers and Privileges – will rescues themselves from the committee as they will now appear before it as witnesses.
He said that other than media reports, a number of MPs publicly alluded to having witnessed incidences of bribery of their colleagues on August 9 just before the House took vote on the report.
"In this regard, a number of Members are or may be required to appear before the Committee of powers and privileges as whistleblowers to assist the Committee to get to the bottom of those grave allegations of bribery in the House," said Muturi.
"Among the members who will be of interest to the Committee in its inquiry into this matter are the Member for Kimilili Constituency, Didmus Wekesa Barasa, and the Member for Muhoroni Constituency, Onyango K?oyoo," he added.
He explained that he had singled out on the two MPs because they are members of the Powers and Privileges Committee.
Muturi said his office had received complaints from a number of MPs against some media houses for "vilified publication of their names as having allegedly partaken of the bribes to vote in one way of the other on".
The debate was marked flying claims of bribery in an acrimonious sitting that was characterised by shouting.