Ruto comes to the rescue of judiciary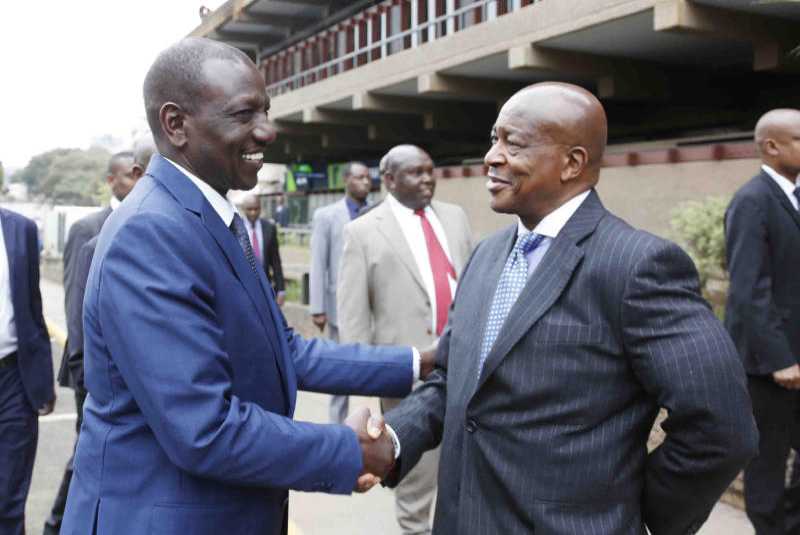 Deputy President William Ruto yesterday said he would lobby Parliament to ensure that all arms of Government receive sufficient funds.
Speaking at the opening of the African Bar Association (AFBA) conference in Nairobi, Mr Ruto noted that allocation of sufficient funds was key to improving services, including in the Judiciary.
"Proper funding is key to enable institutions to execute their mandates effectively. That is why we will continue engaging the Legislature to ensure that enough resources are channelled to all arms of Government," he said.
The DP's pledge comes against the backdrop of protests by the Judiciary over massive reductions in its budget.
Chief Justice David Maraga had faulted the National Treasury's decision to reduce the Judiciary's budget from Sh17.3 billion to Sh14.5 billion.
At a conference on Tuesday, Mr Maraga expressed fears that 70 projects the Judiciary had initiated were likely to stall due to a smaller budget.
He said the situation was compounded by the fact that a Sh11.5 billion World Bank plan that funded 29 projects had expired.
The CJ said at least 41 Government-funded projects, including construction of courts in Marsabit, Amagoro, Githogo and Hamisi, were already underway.
The Judiciary had requested Treasury for Sh31.02 billion for the current financial year.
Ruto also sought to downplay fears that the Judiciary was suffering from the consequences of last year's General Election when the Supreme Court nullified President Uhuru Kenyatta's election.
"Sometimes we disagree with some court rulings. However, we all recognise that the rule of law is the only highway to actualise our dreams," he said.
The DP called on all institutions to ensure that they accounted for resources allocated to them. He also challenged the legal profession to play a leading role in consolidating democracy in Africa.
"We must consolidate our democracy to improve the continent socially and economically. This is the only option," said the DP.
The annual AFBA conference brings together legal practitioners in Africa to discuss issues affecting them and ways to improve the practice of law