Stop attacking foreign envoys, Governor Lonyangapuo warns NASA leaders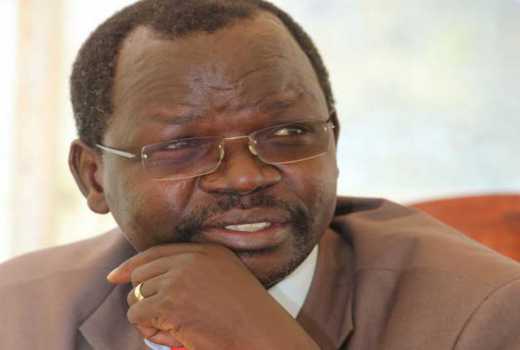 West Pokot Governor John Lonyangapuo has defended foreign envoys working in Kenya after they were accused by the Opposition of meddling in Kenyan politics.
The Governor said ambassadors of foreign countries have a role to play in Kenyan politics hence it is advisable to listen to them.
"Ambassadors represent the interests of their countries in Kenya and they should be respected," said Prof. Lonyangapuo.
This comes after the ambassadors asked opposition leaders to recognize President Uhuru Kenyatta as the President and William Ruto as his Deputy.
Lonyangapuo hit out at the opposition saying that the recent swearing in of the NASA leader Raila Odinga was illegal and asked the NASA team to respect the constitution.
"The opposition is mixed up and it is doing things that are not right...We must respect the memorandum of understanding we have with other countries," he said.
He was speaking in Sebit when he inspected developmental projects in the region.
"The Opposition has been working with the envoys and now when they are being told the truth they do not want them .We want the ambassadors to continue staying with us and help them develop the country," said Lonyangapuo.
He asked opposition leader Raila Odinga to wait until 2022 to vie for presidency again, adding that the economy had deteriorated following the long period of politicking.
To fight drought, involve communities
According to the latest information from the Meteorological Department, rainfall will be poorly distributed in April, May and June, and this will have a serious impact on agriculture