Magufuli bags Mandela peace award, Uhuru the democracy one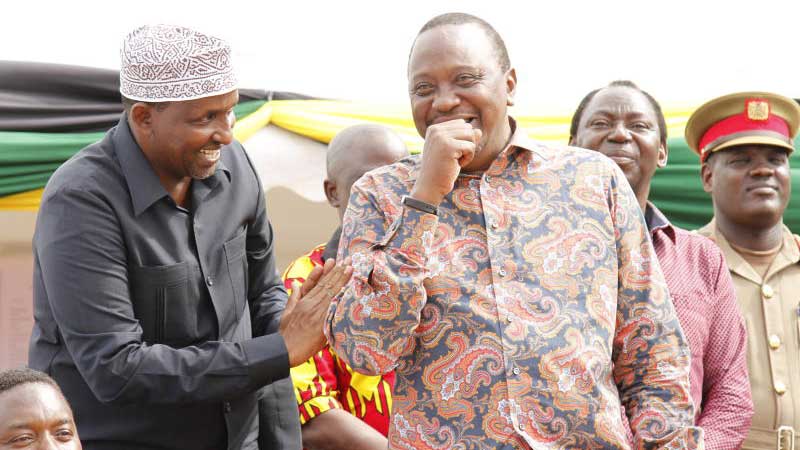 Tanzanian president John Magufuli has been feted the overall winner of the Mandela Peace Prize by controversial Paris-based Mandela Institute.
Magufuli beat 4,955 applicants to bag the award for what the award's jury termed as his immense contribution to the promotion of peace and social equality in Tanzania.
He took the prize from Africa's richest monarch, King Mohammed VI of Morocco who won it in 2016.
This is as his Kenyan counterpart Uhuru Kenyatta was accorded the democracy prize for demonstrating a true spirit of democracy when he accepted the Supreme Court to annul his August 8 victory.
Uhuru's acceptance of the judgement was however not without blemish. Hours after the Supreme Court voided the August 8 presidential election citing irregularities and illegalities, the president, at a rally, called the judges crooks vowing to fix them.
Jubilee politicians followed suit and in nationwide rallies, condemned the judges. A law would later be passed in parliament requiring judges to put less weight on election procedures when handling petitions.
The argument was that numbers were more important in determining the will of the voters and could therefore not be annulled by procedual violations.
A firm and efficient anti-terrorism policy in the Sahel and Lake Chad areas earned President of Chad Idriss Itno the Mandela Security Prize while the Burundian President Pierre Nkurunziza was awarded the Mandela Courage Prize.
Pierre Nkurunziza is currently trying to remove the presidential limit in his country as has done his Rwanda neighbour Paul Kagame while Uganda's Yoweri Museveni has arm-twisted parliament to remove the presidential age limit. Certainly these are hardly the credentials of democrats
The Institute chaired by Dr. Paul Kananura further recognised the Supreme Court of Kenya for a first in Africa for when it annulled Kenya's presidential election, positioning Kenya as an icon of democracy.
Zimbabwe's military was recognised for executing a bloodless takeover and smooth transition ending the reign of Robert Mugabe.
The moot Mandela Prizes are awarded annually to personalities or institutions for their laudable actions in favour of Africa and Peace, in the spirit of Pan Africanism.