Supreme Court Judge warns against judiciary interference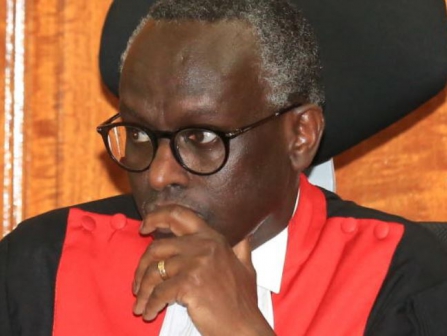 A Supreme Court judge has warned that continued criticism of the top court and interference from private firms was violating judicial independence.
Justice Isaac Lenaola pointed out the recent criticism of the August Supreme Court decision that annulled President Uhuru Kenyatta's election, trumped-up complaints against judicial officers and influence from commercial entities were a threat to justice.
He warned judges from the East African region to carefully balance their quest for independence with impeccable exercise of judicial responsibility in order to warrant the trust bestowed upon them.
"Constant attacks and criticisms of judges by all and sundry undermine our independence. And what happened in Kenya in the aftermath of the nullification of the election on September 1 is such an example," said Justice Lenaola when he made a presentation at the ongoing East African Magistrates and Judges Association (EAMJA) conference in Kigali, Rwanda.
Exam success lifts St Christopher high
There was jubilation at St Christopher Schools in Nanyuki as parents joined teachers to celebrate good performance in the KCPE exam that saw 15 pupils score over 400 marks.