Colonial intrigues set AIPCA leadership on a warpath that defied Mzee Kenyatta's unity efforts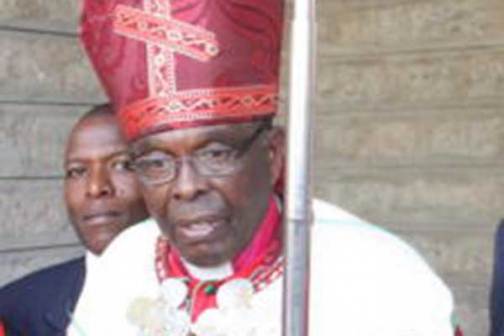 Founding President Jomo Kenyatta blew hot and cold in his affection for the African Independent Pentecostal Church of Africa (AIPCA).
From being the man who sowed the seed of its exponential growth in 1933 to being the man who sealed the dispossession of its former schools and churches in 1963, his story is the stuff contradictions are made of.
According to the study – Leadership Conflicts in AIPCA: With Particular Reference to Githothua – done by Mary Wanjiku Kamau in 1994, Kenyatta came good for AIPCA after Church Mission of Scotland (CMS) rebuffed AIPCA elders' request to train and ordain its pastors.
"The late President Kenyatta sent one Paul Githendu to inform members about Archbishop Daniel William Alexander, who was the Primate of the African Orthodox Church (AOC), in South Africa. This is evidence that the late President Kenyatta and AlPCA had a longstanding relationship," the research published for Kenyatta University, said.
AIPCA elders, some of whom also doubled up as members of Kikuyu Central Association (KCA), which Kenyatta was affiliated to, invited Alexander. He was received by AIPCA's parent body -- Kenya Independent Schools Association (KISA) officials in Mombasa on November 11, 1935.
Alexander established a seminary in AIPCA's stronghold of Gituamba where he trained church ministers until 1937 when the church's first three ministers – Rev Harrison Gachukia, Rev Daudi Kiragu, Rev Philip Kiarie – were unveiled.
In the same year, Alexander fell out with KISA over his attempts to affiliate AIPCA with AOC. At the time, Kenyatta and his friend Mbiyu Koinange were some of the intellectual pillars and ambassadors at large of KISA and KCA, and by extension its spiritual wing, AIPCA.
In yet another study – Faith and Nationalism: Mau Mau and Christianity in Kikuyuland – done in 2014, Margaret Gachihi quoted former KISA president Johana Kunyiha testifying to AIPCA's intimate relationship with Mau Mau.
"AIPCA used the oath extensively in its institutions and activities. This was done to put 'spiritual force' to the struggle for independence," Gachihi said, quoting a previous study.
The study published for the University of Nairobi also affirmed the blurred line between AIPCA, KISA and Mau Mau: "Not only had the Mau Mau grown from the independent churches and schools, but also that some of their institutions were used as recruitment venues as well as centres for oathing ceremonies."
In the 1994 study, Wanjiku cites Waira Kamau, admitting he and Kenyatta organised to raise funds for Mau Mau in pretext of establishment of an educational institution in Githunguri, possibly the Kenya Teachers College, Githunguri.
"The money was actually meant to fund the Mau Mau movement, but since they could not openly declare what it was intended for, they pretended it was for the institution. In reality, the institution and the Mau Mau movement received funds from the council," the study said.
Kamau, an AIPCA Council member and Kenyatta were detained in 1952 for supporting Mau Mau activities. Many KISA members who doubled up as AIPCA or Mau Mau members and leaders were jailed in that period and KISA proscribed.
"In dealing with Mau Mau, we are dealing with a hydra of which KISA is one of its many heads," Governor Baring wrote of KISA in his letter to Colonial Secretary in the wake of the insurgency.
The study said by detaining KISA leadership and proscribing it, the colonial government rendered the church ineffective. It says of 158 schools ran by AIPCA under KISA, 135 were closed at the time and the remaining taken over by either missions or district education boards.
With the end of emergency and freeing of Kenyatta, AIPCA leadership sought Kenyatta's help in recouping their assets. They had no idea.
"Mzee Kenyatta allowed the group to revive their church on condition that they did not attempt to reclaim their former church and school buildings already taken over by either the DEB or the missions. Furthermore they could not reclaim their land," the study said.
Kenyatta's government had since inherited colonial government's assets, including AIPCA's former institutions. For instance, his administration and KANU offices occupied the KTC Githunguri grounds.
"The President, however, promised he would request the county and town councils to procure land for AlPCA for building their churches. When land was finally allocated, leaders of the AIPCA could not agree on whether they should build schools."
In other instances, Kenyatta stood by AIPCA. In 1964 when AIPCA asserted its ownership of Kiriti Divinity College in Nyeri which had been taken over by CSM (PCEA) following proscription of KISA, Kenyatta cut short the bickering by ordering that AIPCA takes over.
Through his orders, Kenyatta got land for AIPCA and AOC in Githunguri to build a memorial church in honor of freedom fighters. The project however fell over bickering on whether to accept foreign aid or not.
Kenyatta later in early 1970s and late '70s led efforts to reconcile factions which emerged after the failed Githunguri project. One faction was led by Archbishop Benjamin Kahihia and the other by Archbishop Alphaxad Wanjingiri. Kenyatta died before the church could fully reconcile.
Many years later, his son is still uniting AIPCA.
Stop this witch-hunt, Auditor General tells MPs in protest letter
Embattled Auditor General Edward Ouko has moved to block a fresh bid to remove him from office. Mr Emmanuel Mwagonah, had filed a petition in the National Assembly which is now before Departmental committee on Finance, Planning and Trade, accusing the auditor of abuse of office.