Opposition changes tack to net more voters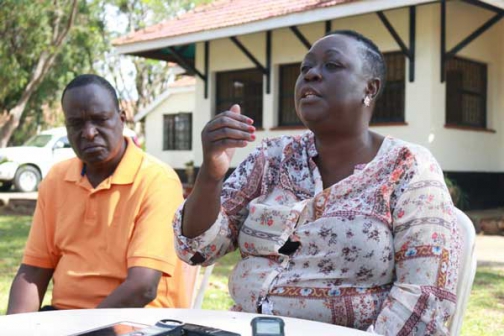 With time running out and numbers still not adding up, Opposition leaders in Nyanza have changed voter mobilisation tactics amid blame games over who is responsible for the sluggish exercise that has now sparked panic.
A week after getting a tongue lashing from CORD leader Raila Odinga for threatening his presidential bid with lackluster voter campaign, elected leaders in the region have adopted a door-to-door campaign and formed ward committees to cover lost ground.
And as the region's six governors abandoned their offices for the voter mobilisation campaigns, the Independent Electoral and Boundaries Commission (IEBC) said it was not to blame for the slow registration of voters.
Homa Bay, Kisumu and Siaya counties had a target of registering 460,260 new voters but had by this week hardly managed a half of this.
Some 123,319 people have been registered across Nyanza, reflecting 26.79 per cent. Kisumu Central leads the park with 12,976 people, Ndhiwa 8,216 and Kisumu East 7,028.
The leaders were yesterday coming to terms with the irony of a region where hundreds spend hours in long queues while seeking national identity cards but hardly turn up at voter registration centres.
Despite this, reports from local registration centres showed that more than 60,000 processed IDs are yet to be collected.
According to George Olela, Nyanza the assistant registration boss, 25,000 ID cards were returned last night and the owners are yet to collect them.
The IDs had taken a week to process as opposed to the three days President Uhuru Kenyatta promised because of transport and other bureaucratic delays.
Mr Olela could however not explain why there was shortage of application forms all over Nyanza, with some leaders reading sabotage.
"We ran out of the forms yes, but they have been processed and we now have enough and more are coming,'' Olela told The Standard on Saturday.
This is after leaders led by Kisumu Deputy Governor Ruth Odinga who is coordinating the voter mop up drive and Nyando MP Fred Outa lodged complaints at the registration bureau. Local leaders had complained that the office of the registrar of persons was favouring certain people by ensuring speedy processing of IDs while slowing the process in Opposition zones.
Yesterday, Ms Odinga and Mr Outa asked the officers to supply enough application forms as it emerged that thousands eligible to vote lack voter cards.
At the Huduma Centre, hundreds of those who had lost their ID cards turned up to apply for new ones.
Kisumu Huduma Centre Manager Nicholas Kijuba said the process of replacing IDs was taking few days as opposed to seeking new ones. "We have processed over 6,000 ID cards in the last week and more people are still coming,'' he said.
But the story was disheartening for Maureen Akinyi, who said it had taken her three days to apply for a new ID. Yesterday, she arrived at the Kisumu Huduma Centre, clutching her week-old baby.
"They have been sending me from one officer to the other, saying my documents are not in order.
At one time they sent me back to the chief, who is hundreds of miles away. What will I do," she asked.
Nyanza IEBC Regional Coordinator George Oyugi, however, blames the local MPs for failing to visit IEBC offices within their sub-counties to get registration statistics.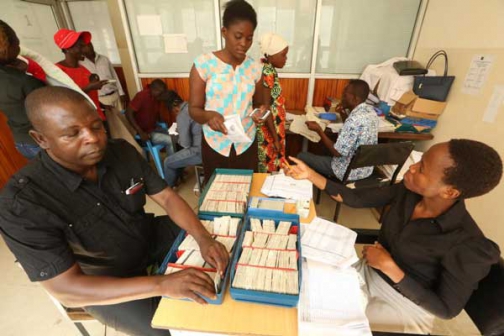 "Most of these leaders have not come to my office to get information on voter registration. They are the reason we have poor voter turnout," said Mr Oyugi.
But in a quick rejoinder, Siaya Governor Cornel Rasanga noted that the leaders have heard IEBC's appeal and they will ensure they go to their offices to get information.
"We have 12 days left but I am confident we will meet the target. We are taking this campaign right to voters' doorsteps and I know we will succeed," he said.
Ugunja MP Opiyo Wandayi asked his colleagues to work as a team. "We should embrace this voter registration process because it is everybody's role. Our major concern should be how to ensure our people register in large numbers," he said.
And The Standard on Saturday has learnt that leaders are now hiring local youth to mobilise potential voters to register. Those without fare to the nearest centres are ferried for free. Ward committees headed by MPs at sub-county levels and coordinated by Ms Odinga have promised to ensure no homestead has an unregistered eligible voter.