Kibaki: The gentle rebel with a cause, dreamt of freedom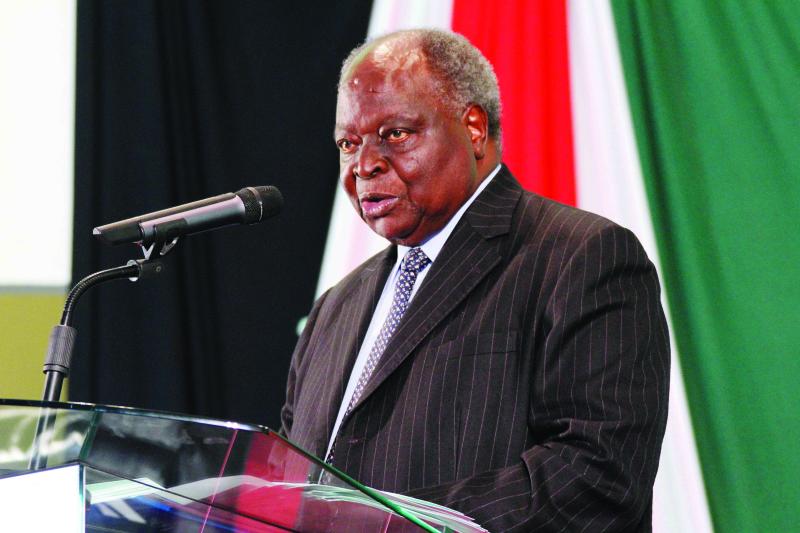 It seems appropriate, without any sense of irony, that the nation is enjoying a five-day weekend as the man who championed a working nation lies in state. In case you missed the news, today is a public holiday to mourn Prezzo Mwai Kibaki; Monday is May Day and Tuesday is another public holiday to mark the end of Ramadhan, the holy month for Muslims.
So, we have become a proper watu wa kuregarega, which Prezzo Kibaki diagnosed was the last phase before social malaise turned into the serious condition of bure kabisa. That means very useless. But I will refrain from declaring any Kenyan to be bure kabisa.
After all, I'm returning home specifically to enjoy this new phenomenon of five-day weekends, having been worked like a horse in recent weeks, working right through the Easter season. While the rest of the world is working non-stop, even on major religious holidays, we're busy creating new holidays because we're reputed to be a holiday destination!
But that's not my problem; the desecration of the Kibaki legacy started even before he left the stage: the nation is drowning in debt—with Prezzo Kenyatta's administration having borrowed in nine years what his three predecessors did not in 50 years.
And the international lenders who Prezzo Kibaki kicked out in 2005, when the national budget was almost entirely funded through our taxes are back in full swing, dictating how key sectors will be reformed, before they can extend any lending.
The free universal education, once a novelty that saw many poor students return to school is in a shambles. The national bursary scheme, once a bastion of access and equity, has been hijacked by a parasitic political class.
In many ways, Kibaki's grounding—academic brilliance that fast-tracked his ascent in public service—sat at odds with his peasant roots, where people mobilised to respond to social problems. He rooted for individual agency, which is why he only picked his tab at the pub.
He had similar candour when political barons called on him at State House. How would one receive payment for no work, he chided, before concluding: "Wewe ni bure kabisa!" Overnight, influence peddlers who had made access to the presidency a job description, were driven out of town.
That was our halcyon, if very short-lived, before the cartels coalesced and orchestrated the Anglo Leasing heist. Even then, Prezzo Kibaki rightly told everyone to carry their own cross.
He, too, carried his own cross, the most burdening being the disputed 2007 elections that nearly took the nation to civil war, even though a subsequent audit concluded that both government and the opposition had so rigged the poll, it was impossible to tell who had won.
The resultant economic contraction took the next few years to undo, rolling back on the gains that had been garnered.
Another cross Prezzo Kibaki had to bear was being part of the politicos who made Kenya a one-party state in 1982, and had to fight tooth and nail for the restoration of multi-party democracy, nearly a decade later.
Still, he dreamt of freedom. He lifted a ban on Mau Mau, which had remained proscribed for 50 years. As for those who claim he was cowardly, they should be reminded he was the only senior government official who spoke at J.M. Kariuki's funeral in 1975. And he also went to bury Tom Mboya, when he was murdered in 1969.
He will be missed.