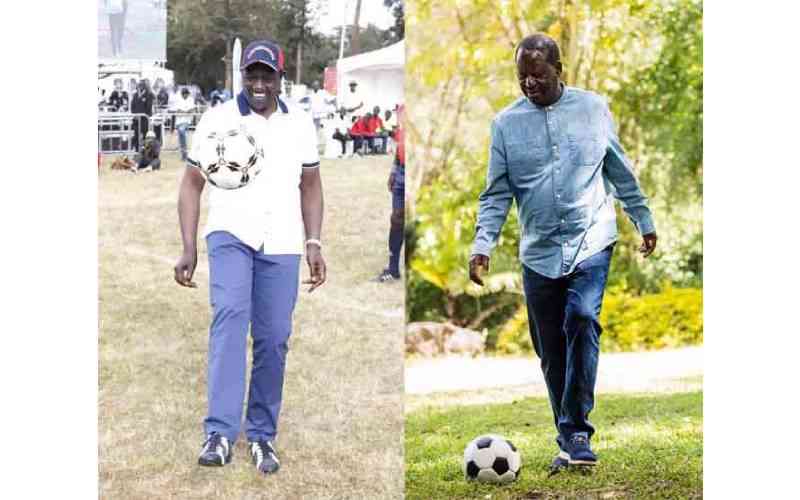 The August 9 elections are fast approaching, and Kenyans are immersed in a campaign frenzy. Political parties and aspirants are aligning themselves to get the best chance of clinching government and seats. Coalitions have been formed and political realignments continue to take shape.
Topical issues such as corruption, ballooning public debt, unemployment, high taxation, inflation, rising fuel prices and living standards have dominated political rallies and talk show interviews.
Politicians from either divide have argued and debated each other about the above, shaping the agenda and whoever promises to solve them believes that Wanjiku will give them the confidence and power to lead the government once President Uhuru Kenyatta vacates office.
However, the youth agenda and sports fraternity have not been addressed adequately by the political class aiming to form the next government. The majority of unemployed Kenyans are the youth. Our universities have been churning out graduates every year that end up not getting opportunities to pursue their careers due inadequate or lack thereof employment opportunities and exorbitant licences to set up their businesses.
According to a World Bank report via the International Labour Organisation (ILO) released in February, the unemployment rate in Kenya by 2020 was 13.5 per cent compared to 7.3 per cent in 2016. Unemployment among the youth is a ticking time bomb that needs to be addressed quickly and soberly to ensure posterity.
Members from the sports fraternity are yearning for a government that will see sports as a job like any other, one that can put meals on the table and pay taxes to build the nation. For far too long, sportsmen have been embarrassed in foreign countries sleeping at airports because hotel rooms were not paid for, delayed salaries and allowances, and inadequate kits or sports equipment to play with.
These sportsmen, albeit all these shenanigans still suit up, compete and hold the Kenyan flag high in regional and international engagements. Every Kenyan wants to hear from the aspirants how they'll invest in grassroots tournaments that will identify raw talent, ink deals with foreign institutions from junior high school to university, charge corrupt federation and government officials and promote sports tourism among others.
One may wonder what is the point of building stadia is and proper systems are not in place to assist athletes achieve their goals and ambitions.
Kenyans should be playing in top football leagues in Europe, basketball leagues, pro tennis tournaments, major boxing events among other sports. The way secondary school national sports completions are competitive with students exhibiting their skills, passion, desire and loyalty to win should not be let down the drain.
The writer comments on topical issues