Climate crisis must be top on agenda of those we will elect in August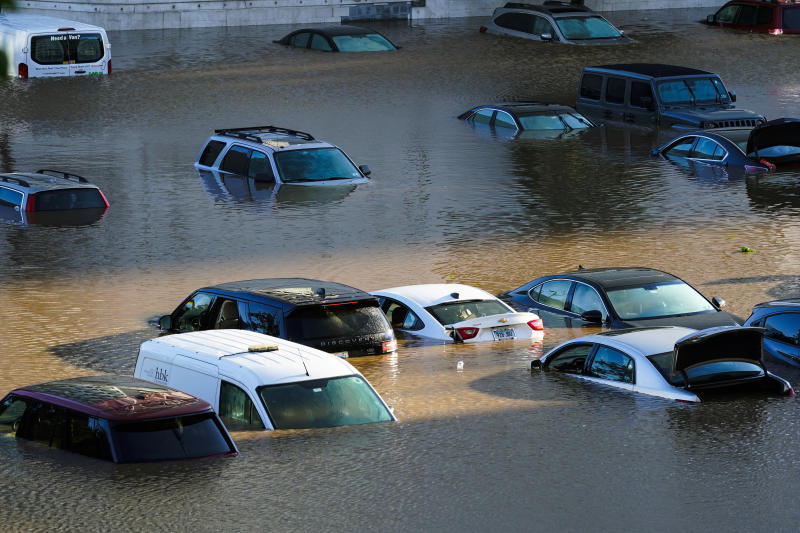 On February 28, 2022, the Intergovernmental Panel on Climate Change (IPCC), the UN agency mandated to study climate change, released its latest report outlining the findings on climate change impacts, adaptation and vulnerability. Previously, they reported that human activity was unequivocally responsible for over a degree Celsius rise in global temperatures since the 1850s industrial revolution.
IPCC found that changes are happening faster, at a grander scale, and temperatures will likely increase beyond the 1.5 degrees target set in the 2015 Paris Agreement.
For the past three decades, the international community has focused on climate change mitigation only, which emphasises keeping global temperatures and sea levels within certain levels to forestall catastrophic changes. However, the IPCC and developing countries insist that climate change is already with us, requiring a three-pronged focus entailing mitigation, adaptation and loss and damage.
Mitigation deals with developing technology and initiatives for reducing emissions and developing alternative energy sources to reduce global warming. Adaptation refers to changing our behaviour to protect societies, economies and the environment to operate within.
Loss and damage refer to the inevitable consequences of human-caused climate change beyond adaptation. Loss entails things that can never be recovered once lost, such as lives and species loss, while damage entails repairable things, such as infrastructure.
The IPCC posits that developing countries, mainly in Africa, will be the worst hit by climate change because they are less financially and technically capable of dealing with changes and disasters. The loss, damage and instability will cause more conflict, mass migration, poverty, inequality and deaths in countries least responsible for climate change emissions.
From the onset of the international response to climate change three decades ago under the United Nations Framework Convention for Climate Change, differentiated responsibility between developing and developed countries has been at the centre of proposed reduced emission targets, allowing developing countries to catch up.
However, since the mid-2000s, China, India and other emerging economies have joined and overtaken some developed countries in the list of top emitters. IPCC data suggests current emissions have reached dangerous levels that threaten the environment, biodiversity and human civilisation as we know it.
Yet, global fossil fuel production and consumption are at an all-time high despite the slow proliferation of alternative energy sources such as solar, wind and nuclear. The Russian invasion of Ukraine, the interruption of the global supply of oil and gas and the subsequent spike in prices, have shown how in-demand fossil fuels are.
Kenya has a Climate Change Law and a National Climate Change Policy (2018-2022) designed to ensure climate-resilient development that focuses on adaptation and mitigation. On paper, we are on the right track in recognising our vulnerability in terms of water and food security, desertification in Arid and Semi-Arid Areas (ASALs), environmental degradation and loss of biodiversity, flooding and rising sea levels at the Coast and extreme weather.
However, little is being done to implement projects to forestall these problems, especially since Kenya has swathes of ASALs, low food security and a ballooning population. In addition, we have more frequent droughts in northern parts of the country. We are also destroying our forests, water towers, wetlands and biodiversity at alarming rates and crop yields are plummeting.
The people who hope to take over governance at the national and county levels must interrogate the science and our unique situation and urgently develop a climate change resilience mechanism.