UN report paints bleak future on climate change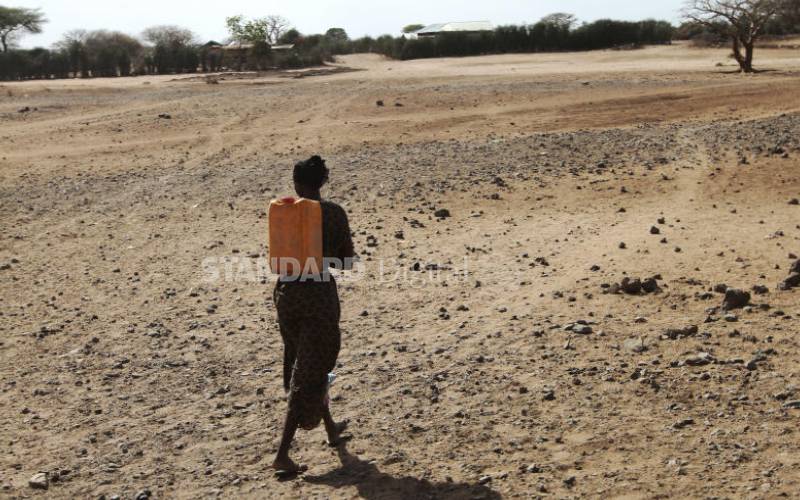 While the majority of nations have increased their individual levels of ambition to reduce greenhouse gas emissions, their combined impact only achieves a one per cent reduction, the UN has said.
The findings of the just-released report paint a bleak picture, with emissions reductions far from set targets.
The Synthesis Report by the United Nations Framework Convention on Climate Change assesses efforts made by countries to reduce greenhouse gas emissions and tackle climate change.
UNFCC evaluates the cumulative progress by global countries towards the achievement of their Nationally Determined Contributions (NDCs) by fighting climate change.
NDCs are key pillars of the Paris Agreement, with long-term goals that embody efforts by each country to reduce emissions and adapt to the impact of climate change.
The UN Synthesis Report is a crucial tool in assessing global progress in tackling a climate crisis that impacts Africa more than any other continent.
According to UN's expert science body, the Intergovernmental Panel on Climate Change (IPCC), the emission reduction ranges to meet the 1.5°C temperature goal should be around 45% lower.
The report added that there is still time this year for countries to act ahead of COP26, the global climate summit taking place in the UK in November, since nations covering over 70% of global emissions are yet to submit their plans, thus giving leaders room to step up, recognise the science and deliver tougher climate plans that can reboot growth, create jobs and cut pollution levels.
Responding to the report, Mohamed Adow, Director of Power Shift Africa, the Nairobi-based climate change and renewable energy think tank, said:
"It's worrying how far off track countries are to dealing with the climate crisis. Currently, they are set to achieve just a 1% reduction of emissions by 2030 compared to 2010 levels.
"Considering how much more we know about the climate emergency since 2010 that is staggering.
"If you believe the rhetoric of world leaders, you'd think they were making great progress and about to solve it. This is why it's good to have a report that lays out the facts in stark reality.
"Some countries have done well upgrading their Paris Agreement pledges, but many others, such as Brazil, Japan, Australia, Mexico and even New Zealand have shamefully done nothing.
"This state of affairs cannot continue and we need to see things change dramatically at the COP26 summit in the UK this year."