Would Greeks define you as an idiot, tribe or citizen? Find out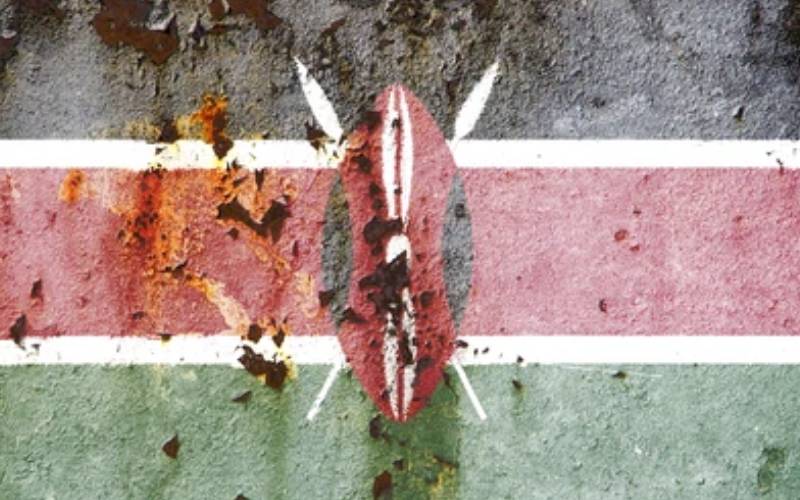 Greeks were the first people to come up with the first known cultured society around 505 B.C.
It was characterised by civility and order which made the establishment of early academies of philosophy, astrology, science and art possible.
The Greeks coined the word democracy, which originated from reforms called 'demokratia' or simply 'rule by the populace.' Later, the same system of government started spreading across the globe.
Greeks remain unique to date because of famous philosophers such as Aristotle, Plato and Socrates. It is believed they were the first people to define democracy.
The Greek philosophers later defined three forms of people in society: 'The Idiot', who is not necessarily that mentally deficient person, but a totally private person who is egocentric and completely selfish.
They further described an 'idiot' as a conceited person out to maximise anything for his or her own interests without considering the rest.
Such a person has no character or morality. He or she is simply one that possesses no values because corruption to him, or her, is just like a routine. He or she will not contribute anything tangible to benefit society.
An 'idiot' has no public philosophy, no apology, no compromise and he strives in life to realise his or her personal interests and gains only. You can therefore only change him or her using money but not through advice.
He or she will smile when his fellow countrymen are suffering and will enjoy when they bend before him or her to get hand outs. He or she gets happy when praised and can even pay huge amounts for it.
The second type of persons were 'The Tribe'. These are people with a tribal mentality and cannot think beyond their tribal or small groups sphere. They will form organisations that only cater for their tribe and will not accommodate any other person who happens to be different from them.
Primary allegiance
They will not accommodate dissenting views that try to accommodate other tribes or which try to improve the well-being of others. Their only primary allegiance is to the tribe. Their tribe is 'god' and they worship tribalism as a religion.
They are only good at intimidating and using force and violence to advance their tribal agenda.
Tribespeople are warriors, lovemaking horrifying statements and war-mongering is their major pastime.
Then come the third person called 'The Citizen', the ideal person. This is someone who has the skills and knowledge of understanding public life. The citizen always realises he or she is a member of the commonwealth and always strives for the common good of all by coming up with suggestions on how to improve society.
The citizen knows his or her responsibility to society and can fight for the good of his people. He fights for his rights but only with the interest of his society as it comes first.
Citizens make up an ideal civilised society because they settle their differences, not through fights, but through civility while striving to come up with solutions that could make an ideal society.
Citizen believes in a sombre, corrupt-free and friendly society. Their religion is God and they worship the living God only.
Those were the three types of people the Greek philosophers thought of when they defined the composition of society and through eliminations, they went ahead to form the first democratic society.
Why is this knowledge important to Kenyans? With the general election beckoning, Kenyans should think of those three categories of groups and ask themselves where they belong while seeking answers to help them vote for the right candidates.
Are you an idiot, just desiring a change for yourself; a tribe, only keen to advance the welfare of your tribe, or a citizen, who seeks to form a democratic government full of civility and order for the common good of Kenyans?
Mr Plato consults with Gravio.