Cartels in various sectors are Kenya's greatest enemy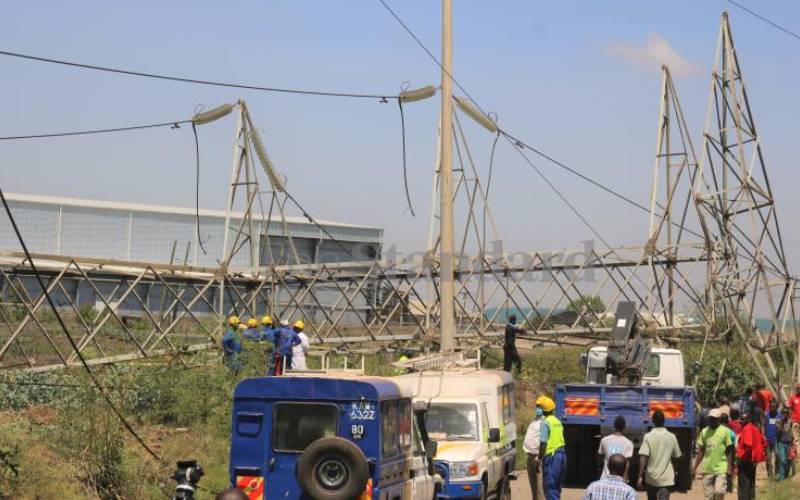 When a nationwide blackout occurred one or two weeks ago, Kenyans on Twitter saw it as a deliberate move by cartels frustrated by the Government's move to streamline the energy sector.
Up until that point, they were just rumours and conspiracies. However, when nine senior Kenya power officials were bundled to court and later held in custody, many felt vindicated. The nine officials were remanded even as investigations continue.
Whatever the officials did or didn't do will be the subject of the case that awaits them. That notwithstanding, it is obvious from the findings of the task force formed by President Uhuru Kenyatta, that the power sector had been captured by a cabal of senior officials in cahoots with other powerful and moneyed individuals to milk millions from Kenyans.
For a long time, Kenyans have wondered why a State corporation that boasts of a monopoly in power distribution would experience losses years on end and accumulate tens of billions in debt.
Many asked why the Government would not open up the sector to private sector to offer competitive services. There is no better answer than the events of the past few days which continue to demonstrate the selfishness that kills the country.
President Kenyatta termed the acts a treason and I can't agree more.
This is exactly why the former Chief Justice Willy Mutunga called Kenya a bandit economy. To quote him, '"The influence of the cartels is overwhelming…If we do not fight the cartels, we become their slaves. But leaders who do take on the cartels must be prepared to be killed or exiled." Mutunga was categorical that the cartels are usually made of powerful politicians and business people.
Every five years, Kenyans go to polls a frustrated lot. The people they entrusted with their hopes and aspirations five years before are no longer the same. More often than not, if one is not already a cartel, he or she will most likely be one, the minute they take their oaths of office.
Kenyans have tried leaders from all facets of the society-yet they end up the same. Clerics, journalists, the young, the old, activists, hustlers, professionals. They are either silenced or ride on with the waves.
That is why the leader that would finally successfully dismantle the cartels would have his place in the history of the country.
It requires a leader of great conviction and a spine to stand up against them. Leaders of the calibre of the late President of Tanzania John Pombe Magufuli. Leaders who are ready to put their lives on the line. They usually don't live long.
-Writer is an anchor at Radio Maisha
First CBC classroom complete
The Ministry of Education on Friday opened the first completed Competency-Based Curriculum classroom in Eastern region in Meru County.