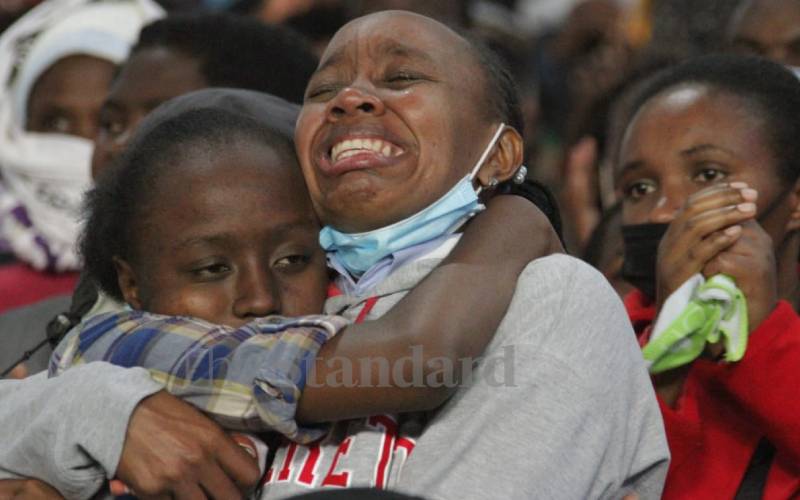 Happy New Year friends and indeed what an amazing time to be living in Kenya! This might seem like a strange statement considering that we have just finished the second year with masks on our faces. From this perspective, it might appear that there isn't much to celebrate about the New Year. However, we have so much to be thankful to God and be hopeful for.
First, the masks on our faces should be a daily reminder that we have achieved critical behavioural change in our fight against Covid-19. In addition, until this point, we have emerged relatively unscathed from Omicron, the new Corona variant that is spreading across western Countries. Further to this, an Imperial College London Study revealed that Omicron is a less severe Corona variant. As we celebrate this piece of good news, we should also appreciate that as of December 31, 2021, 10 million Kenyans had either been partially or fully inoculated. We should build on this to vaccinate millions more this year.
Secondly, even as we continue to navigate a world where Covid-19 is a daily reality, our economy is finally recovering. According to Kenya National Bureau of Statistics. Kenya's economy grew on average at a rate of 10 per cent in the last six months. This growth was sustained by bold decisions made by President Kenyatta's government together with corporate captains. In 2020, Corona had wiped away 1.2 million full time jobs, which according to reports resulted in financial losses of Sh192 billion.
Thankfully, critical job creation sectors like the tourism industry are on a rebound. Even as we strategically lay foundation for immeasurable economic take off through influential state projects including extensive direct flights into Kenya, the accommodation and restaurant sector grew by 25 per cent, a big leap from the previous year's contraction of 63 per cent.
Thirdly, for millions of our children and the thousands who work in the education sector, the highest growth was experienced in the educational sector, which grew by 65 per cent. Our schools have fully reopened and we are on track to normalize the educational calendar year by the end of 2022. This is no mean feat considering that children stayed away from school for months.
Fourthly, the weather has also been kind to us in recent months. This past December, rains were experienced across the country. While short rains are typically experienced around this period, climate change has in recent years resulted in dry Decembers. We should thank God as we celebrate these rains that have set the stage for 2022 to start off on a good note.
Fifth, one of the biggest reasons for us to be hopeful this year can be summed up in one word – peace. This is an election year. The stakes are quite high as thousands of candidates for County and National offices begin to intensify their campaigns. Unlike previous elections, this election doesn't have prominent tribal fault lines. The leading presidential candidates have support that cuts across regions and tribes. This has lessened the likelihood of politically instigated tribal fighting. Before the 2007/2008 post-election violence flared, tribal war drumbeats had been beating for months. Even in the subsequent 2013 and 2017 elections, tribal fault lines were evident.
It is now up to us to seize the positive momentum that has been generated both by nature and by man. While national challenges remain pressing, national opportunities are abounding and beckoning once we choose to sincerely become our brother's keeper.
For sure 2022 presents us with golden opportunities to elect transformative leaders who will shift from 'popular decisions to brave decisions" to secure our posterity towards economic Kingdoms as opposed to Political Kingdoms as stated by President Kenyatta.
In 2003, the Gallup International annual End of Year Survey revealed that Kenyans were the most optimistic people on earth. Although that optimism later waned drastically, we can still rekindle such hope in 2022 because it is still resident in us. Think green and act green!