'Matiang'i students' must strive to change culture of corruption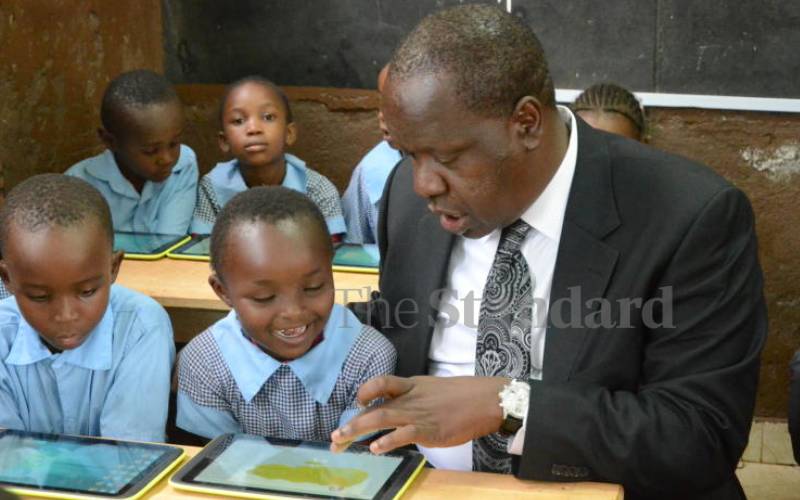 Deserved congratulations to your cohort as it completes undergraduate studies. A stroll down the memory lane of your remarkable academic journey-which earned you the moniker 'Matiang'i students' - takes us back to 2016, when then ultra-zealous Education CS instituted a raft of measures to stamp out rampant cheating in national examinations, especially the KCSE.
As expected, his reforms received considerable resistance from nefarious cartels within Kenya National Examinations Council and their partners down the 'food chain', who learned with disbelief that for the first time, they could no longer satiate their voracious appetite for ill gain at will.
But tough Dr Matiang'i stood firm, and his decision carried the day. There was jubilation amongst honest students and teachers, greatly relieved to be unshackled from the entrenched corruption that trashed merit and rewarded skullduggery. A refreshing air of equity, quality and sanity was set to replace the fraudulence, graft and colossal examination leakages in which the education sector was steeped.
Predictably, that year's examination results were grim; 438,914 students – nearly three-quarters of the total candidates – scored C minus and below. A paltry 11 per cent of the 600,000 candidates qualified for university. Everyone was caught flat-footed. Prominent politicians, disbelieving teachers and unions officials promptly called for a forensic audit of the results.
Kudos! You managed to pass through Matiang'i's tenacious sieve! No wonder universities welcomed you with huge expectations. They now had a 'pure' lump from which to carve out future scholars. Indeed, you were the undisputed heroes of our society, having managed a rare feat of flourishing without sleight of hand.
Whether your 'exit behaviour' has correlated with the lofty reputation you had as you entered university is a matter of conjecture. Suffice to say that an anecdotal research I conducted over the phone across several universities failed to yield as much oohs and aahs as expected.
But as one who has observed your scholarly trajectory with interest, I am in a unique position to proffer a few words of advice as you join the labour marketplace. Your single greatest contribution to Kenya will be to deliberately reverse the renowned dearth of integrity and meritocracy that stretches from the roadside to the highest government offices. This you could do by becoming live, honourable pawns yourselves, and perpetuating in your workplaces the paradigm of accountability which enabled you to pass your examinations through your own sweat.
But beware! Many well-meaning Kenyans have set out to confront the demons of graft which reign in our country, only to soon fade out through fatigue, intimidation or assimilation.
The bait of lucrative filth and speedy aggrandisement seems totally irresistible, and surmountable only by the most unbendable individuals. Go ahead and become these incurruptibles!
I advise you to eschew corruption and mediocrity at personal level, and then hope that more like-minded patriots will follow suit, thus forming a critical mass to kick corruption out of our shores. Go ahead and change your country!
Dr John Wahome is the Director of Examinations, Laikipia University