Protect women who defend the environment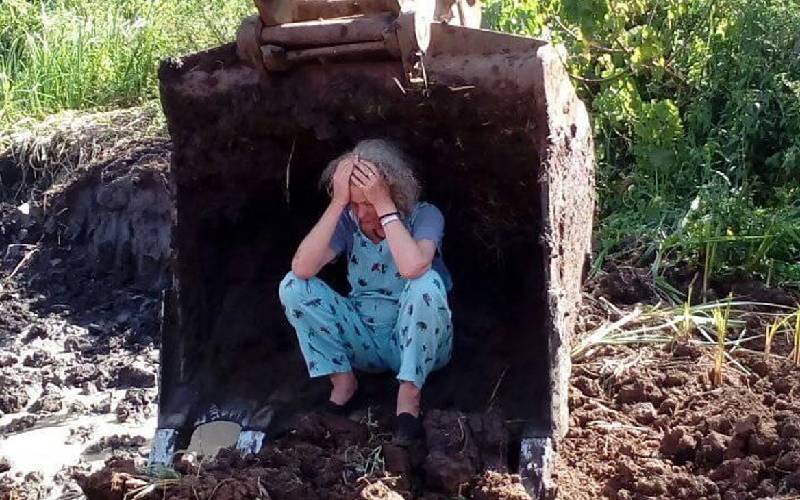 As we mark yet another 16 Days of Activism against Gender-Based Violence, it is not lost on us that women bear the most significant burden of climate impact.
At the centre of the current climate catastrophe is poor land and natural resource governance, which has enhanced women's vulnerability to climate impacts, weakening their adaptive capacities.
For decades, land and natural resource governance systems across the continent have marginalised women, forcing them to rise and be at the forefront of the fight for their rights and their families, children, and communities. The struggles of women in activism are one for survival, and many have had to pay the ultimate price for a more just society.
November this year, community defenders in DRC brought together by Aide et Action pour la Paix (AAP), and the International Land Coalition (ILC) in Goma – under the banner Regional Exchange Workshop for African Land and Environmental Defenders – clearly articulated the link between poor land governance and the violence against women who stand up for their environment.
Governments and influential individuals' illegal grabbing of community land has created impunity where systems cannot protect environmental defenders.
This impunity has seen women and girls who defend the environment victims of gender-based violence. Violence is, therefore, a tool used to control and silence them or weaken their power, although they play an essential role in defense of nature and the rights of communities.
The violence takes different forms, including physical and emotional abuse through discriminatory practices and beliefs intentionally designed to exclude women's voices from crucial discussions.
The IUCN report (2020) indicates that women environmental defenders face more obstacles than their male counterparts in accessing justice.
The unresolved murders of Joannah Statchburry, Esther Mwikali in Kenya, and Fikile Ntshangase in South Africa remind us about the vulnerability of women's land and environmental defenders.
According to data collected through the African Environmental Defenders Fund operated by Natural Justice, in Uganda, 46 women from various districts are facing threats and experiencing violent reprisals in the form of illegal detention, physical assault, sexual harassment, and attempted rape for defending their land and environment over the past three months.
-Maria is an advocate and senior program officer at Natural Justice and Vermoortel is an intern at Natural Justice