Prisons reforms timely in bid to up rehabilitation
OPINION
By Editorial | Dec 11th 2021 | 2 min read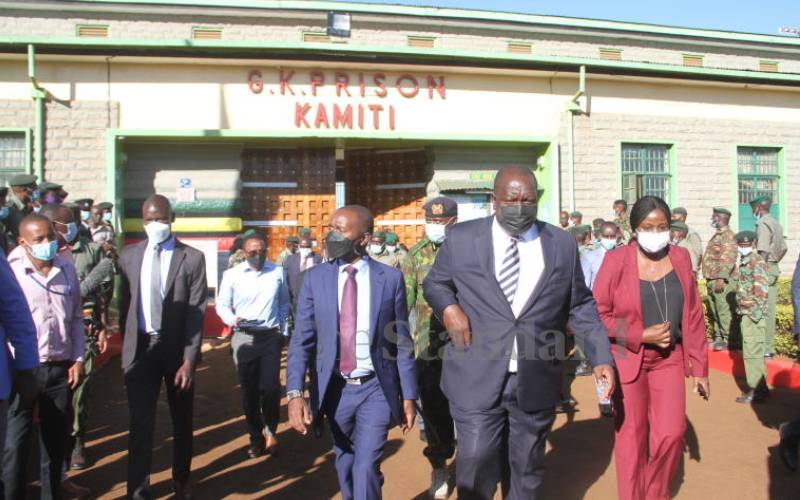 Being sentenced to serve in jail should not be a permanent condemnation.
Indeed, inmates are held in prisons to not only punish their transgressions, but also rehabilitate them. After serving their jail terms, they are supposed to rejoin society and continue building the nation.
It was therefore in order for the government to announce its commitment to reforming the penal and Borstal institutions.
The reforms – connecting all prisons to water supply, and inmates with new uniforms, providing each with a blanket and a mattress, are urgently needed, welcome.
Other reforms will include retraining prison warders to handle inmates better.
The deplorable conditions in Kenyan prisons have been an open secret. It is common knowledge that inmates cannot meet basic levels of hygiene over lack of water or prisoners are crammed into small cells where they share blankets and uniforms and are treated poorly.
Prisons should not continue being places for punishment but rather reforming the offenders to make them fit again for society. It is close to two decades since former Vice President Moody Awori reformed the correctional services department to what we know them to be. No meaningful reform has come since then.
At present, there are over 40,000 inmates. This number, however, has far outpaced the infrastructure. Some prisons, such as Naivasha Maximum Security Prison, have gone for some days without water, putting the health of the inmates at risk.
These are not conditions that inmates should live under and the reforms announced by Interior Cabinet Secretary Fred Matiang'i are necessary.
Within these difficult conditions, gangs, radicalisation, fraud, contraband fester; and rather than rehabilitating the inmates the system makes them hardened individuals who would readily go back to criminal ways.
A decent mattress and blanket is a public health requirement and a right even for an incarcerated individual. The government should also look into modernising some correctional facilities, a number of which are colonial facilities.
Improving prison education and job-training programmes to ensure the inmates leave at the end of their incarceration with life skills, should also be taken a step higher.
The reforms should also extend to the disgruntled correctional officers, who complain about lack of, or unfair promotions. The officers are in charge of some of the most hardened criminals and their rehabilitative task is not a walk in the park. Facilitating them better and improving their terms of service will yield better results.