Act on Senate committee's report on extrajudicial killings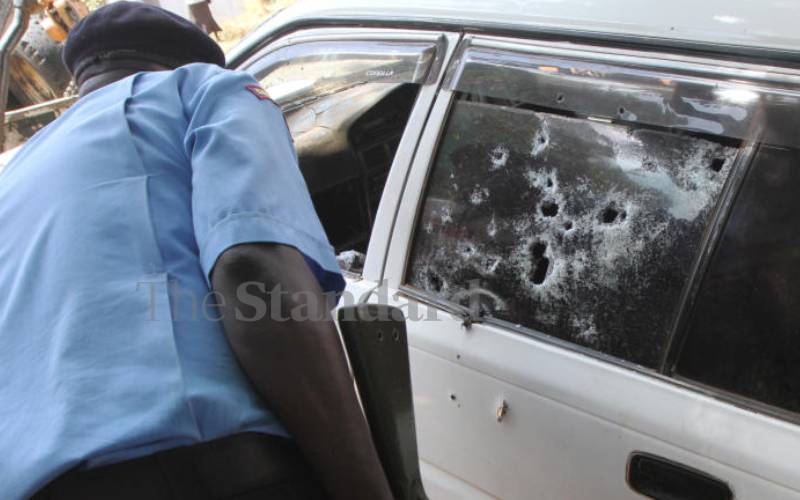 Two months ago, the Senate Standing Committee on Justice, Legal Affairs and Human Rights (JLAHRC) under the chairmanship of Nyamira Senator Erick Okong'o Mogeni tabled a report titled, 'Inquiry into Extrajudicial Killings and Enforced Disappearances in Kenya'.
Extrajudicial killings have caused untold suffering to families.
This report has gone to the depth of the problem and seems to have opened up the closet concealing the ugly face of Kenya.
Killing people without due process erodes the virtues of good governance and further leads to the fragility of peace and stability.
Amongst those interviewed for the report include respectable constitutional institutions such as the Independent Police Oversight Authority (IPOA) and national organisations such as the Kenya Human Rights Commission and Muslim for Human Rights (MUHURI).
The Senate committee even spoke to the Office of the Inspector General.
Through these interactions, it became clear that there is a general agreement that hundreds of people have died or disappeared through unlawful actions by individuals, both security officers and criminals.
Article 26 of the Constitution guarantees every Kenyan the right to life while Article 29 provides for the freedom and security of the person which includes the right not to be subjected to torture or treated or punished in a cruel, inhumane or degrading manner.
However, in Kenya, it appears even the public supports police officers when they shoot suspects dead.
But such actions contravene the law and degrade the sanctity of human lives.
The Senate committee has proposed several recommendations that could allow Kenyans to take stock and unearth previous cases of extrajudicial killings and enforced disappearances.
In addition, the committee proposed ways of preventing future illegal killings.
If the recommendations are implemented, amendments to various laws and policies will give IPOA more power to investigate and where necessary prosecute offenders of extrajudicial killings.
The committee has also found that two crucial pieces of legislation; the Coroner Services Act and the Prevention of Torture Act have not been operationalised.
The foundation of our democracy and rule of law depends on institutions entrusted with our safety being faithful to the Constitution.
If impunity becomes the order of the day, the result can be people taking the law into their own hands. A good example is former Zaire, (now DR Congo) where President Mobutu Sese Seko employed extrajudicial means to keep his critics at bay. In the end, he became a victim of his tactics when rebels chased him from Congo.
The unintended consequence of extrajudicial killings in Kenya is that more sophisticated and organised criminal groups might emerge.
Also, some of the officers perpetrating these crimes might one day turn their guns on those who tasked them with these acts of lawlessness.
Mr Guleid is CEO, Frontier Counties Development Council. [email protected]