We should prepare for future climate emergencies now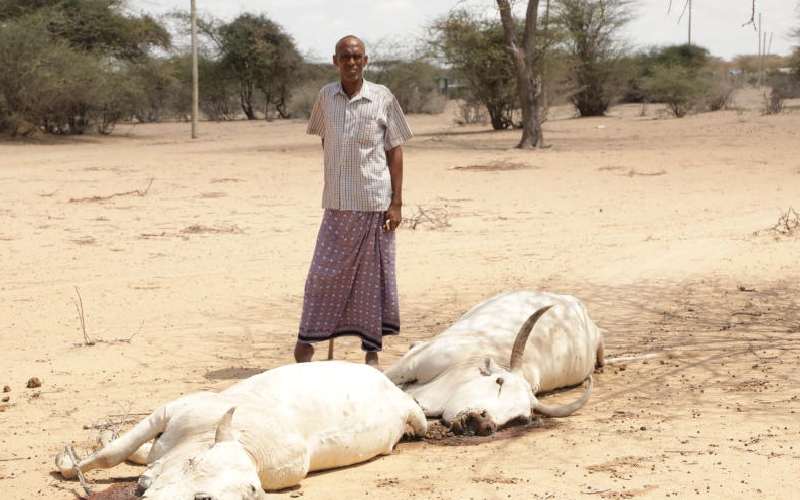 President Uhuru Kenyatta has challenged fellow world leaders to pursue climate change adaptation and mitigation measures to secure people's livelihoods and expand economic opportunities. He was emphatic that sustainable climate action is largely about people and their livelihoods adding that no one should be left behind in efforts to combat climate change.
As Farmers Party, we are concerned about the growing humanitarian needs following months of droughts in parts of Kenya. At the beginning of September, the president declared the drought a national disaster following a national rainfall report. Due to the poor rainfall and low crop production, 2.1 million Kenyans are facing acute food insecurity in the next 6 months.
This drought is reminiscent of the great famine of 2011. We are concerned about the growing humanitarian needs as people move out of hometowns in search of places closer to water sources. Livestock are dying and men, women and children are going hungry and thirsty.
Lamu, Turkana, Marsabit, Samburu, Isiolo, Wajir, Garissa, Tana River, Kilifi and Taita Taveta counties received amounts that were as little as 26 per cent of normal rainfall. Turkana and Garissa are both refugee-hosting counties which put the already vulnerable refugee population at further risk given planned closure of the camps in May 2022.
Many people living in these areas rely heavily on crops as a source of nutrition and livelihoods, and the droughts have resulted in below-average crop production. Household stocks are up to 66 per cent below average for all crops.
We must prepare for future climate emergencies, with communities given financial support and decision-making power. Local leaders, smallholder farmers and livestock herders already have the knowledge and experience necessary to confront this crisis.
Future response to climate change must also be feminist, recognising the unique and disproportionate ways women are impacted. As farmers, carers or activists, women (and women-led organisations) are central to food security and climate change mitigation. Investing now to tackle hunger and food insecurity resulting from climate shocks will save time, money and lives in the long run. We are in urgent need of funding to be able to meet basic humanitarian needs and mitigate the impact of future shocks.
The writer is the Farmers Party leader