Leadership calls for a decent level of education and training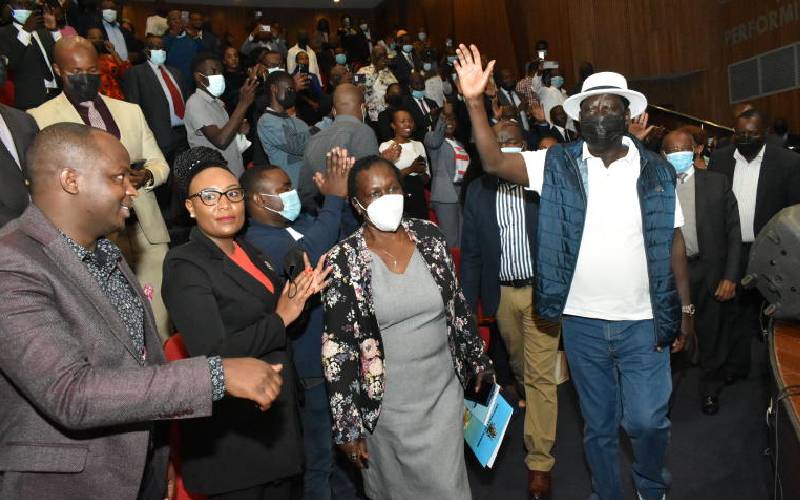 On October 15, Justice AC Mrima declared Section 22(1)(b)(ii) of the Elections Act unconstitutional and in violation of Article 10(2)(a) of the Constitution for failure to undertake public participation.
The same section violates Articles 24, 27, 38(3) and 56 of the Constitution and it is therefore in-operational and of no legal effect and is void ab initio, clarifying that "the requirement that a person must possess a degree from a university recognised in Kenya to qualify to be a Member of a County Assembly is hereby nullified."
This order was made in a consolidated public interest constitutional petition filed on behalf of members of Kenya's 47 County Assemblies by County Assembly Forum (CAF) and six others against the Attorney-General, Independent Electoral and Boundaries Commission (IEBC) and the Speaker of the National Assembly as respondents and the Senate as an interested party.
The petitions challenged the constitutionality of the requirement of a university degree for a person to vie for election as an MCA. The orders obtained in this case apply only to Member of County Assembly (MCAs) and not to Members of Parliament (MPs) as reported in the media. Candidates for President, Deputy President, County Governor or Deputy County Governor still require a university degree to vie for their respective elections as clarified by Justice Mrima.
The petitioners had argued that the requirement for candidates for MCA to have a university degree was unreasonable, unfair and could not be justified in an open and democratic society.
The judge relied on arguments presented by the advocates for the petitioners, reports and earlier cases. One such report, the 2019 Kenya Population and Housing Census Report states that only 1.2 million Kenyans held university degrees (3.5 per cent), a quarter of whom reside in Nairobi.
The same report indicates for example, that in all the 5 wards in Mau Forest sub-county, there were only 2 university graduates and if this provision were to be strictly applied then those five wards would have no MCAs. Mt Elgon sub-county and Kakamega Forest sub-county have not a single university graduate! Most wards in the 46 counties outside of Nairobi did not have sufficient university graduates to vie.
The petitioners indicated however that, other conventional formal training qualifications besides university degrees should be recognised because skills and competencies were essential requirements for MCAs. They argued that county assemblies were mainly created to enhance service delivery and open up democracy through enlargement of people participation in governance.
It was also argued that the cost of post primary education was out of reach for many Kenyans who can only pursue other cheaper conventional training courses and qualifications, and the university degree requirement would result in only a few elites accessing elective leadership.
This is discrimination on the basis of economic ability. However, this argument although quite sensible can be challenged on the basis that, even for the election of an MCA, significant resources are required for campaigns.
In fact, the costs of campaigns and of vying for MCAs lock out even more people and in the end, those who get elected are wealthier persons, with or without university degrees. The argument that all elective positions should not attract similar academic qualifications; that the election for the President, the Deputy President, Governor, Deputy Governor, Member of Parliament and MCA should require qualifications commensurate and relative to the functions and responsibilities and remunerations for the respective positions. This makes sense because the position of president cannot surely be equated to that of an MP or an MCA in terms of responsibility and authority. Each have differentiated responsibility.
Therefore, the Elections Act should be reviewed with this in mind. However, basic academic and training qualifications are necessary for all elective positions because these positions require public robust debate, analysis of reports, ability to critique, question and provide strategic guidance and leadership. The costs of campaigns and elections needs to be addressed by law.
The writer is a democracy, governance and elections expert and works for South Eastern Kenya University (SEKU) in Kitui.