Take advantage of telemedicine to increase healthcare access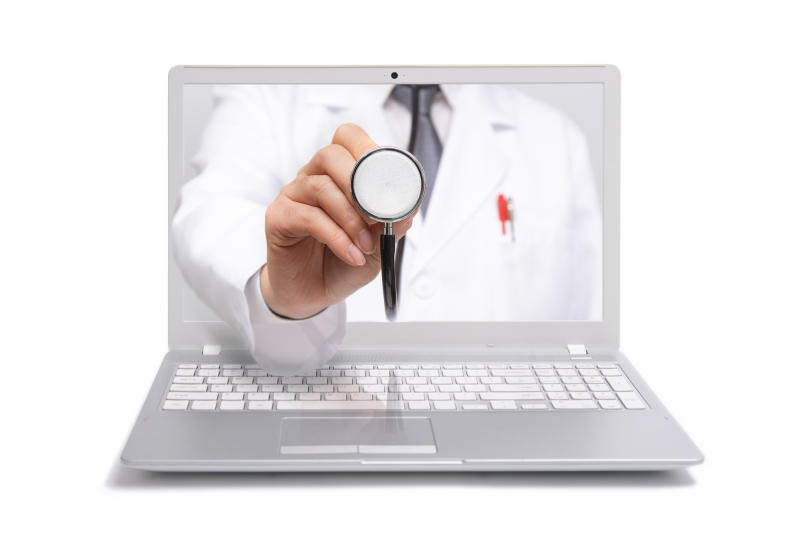 With information and communication technologies (ICTs) providing profound potential to address some of the challenges faced by both developed and developing countries in providing accessible, cost-effective, high-quality healthcare services, the future of medicine is in telemedicine.
Telemedicine has great potential to overcome geographical barriers and increase access to healthcare services. This would particularly be beneficial to the rural and underserved communities in developing countries such as Kenya.
The rural and underserved communities have perennially suffered from lack of access to healthcare. Access, equity, quality, and cost-effectiveness are key issues facing healthcare, not just in less economically developed countries, but also in the developed ones.
The use of ICTs, including computers, the Internet, and cellphones has continued to revolutionise communication, affecting how individuals seek and exchange information. The social media is perhaps one of the most transformative innovations that is likely to continue enriching lives. If well used, these technologies have great potential to help address contemporary global health problems.
Lauded as the new solution to health challenges facing some communities at local, regional and global levels, the World Health Organisation (WHO) has continued to support the growth of telemedicine, including by providing its member states with reliable information and guidance on best practices, policies, and standards on eHealth.
A term coined in the 1970s, telemedicine literally means "healing at a distance". But it is WHO's definition of the term that aptly covers, not just the intention but also the nature, structure and objectives of telemedicine as the new solution to health challenges.
WHO defines telemedicine as the delivery of healthcare services where distance is a critical factor, by all healthcare professionals using information and communication technologies for the exchange of valid information for diagnosis, treatment and prevention of disease and injuries, research and evaluation, and for the continuing education of health care providers, all in the interests of advancing the health of individuals and their communities.
Going by this definition, therefore, countries like Kenya need to put in place enough infrastructure to support the use of telemedicine as a public health priority.
Whether it uses digital services such as computers and smartphones, or video conferencing, email or phone messaging, telemedicine is the new and most cost-effective way of delivering healthcare.
It can be used by doctors to assess whether or not the patient needs treatment in person or whether their health problems can be addressed online.
Telemedicine is even more handy during the Covid-19 pandemic when practicing physical distancing is important. It is also useful where a patient is unable to attend a healthcare facility in person especially due to old age or physical disability.
According to WHO, while telemedicine offers great potential generally, it stands to offer much more benefits to undeserved and developing countries where access to basic care is a critical concern.
WHO recommends the use of telemedicine in situations where the health professional on duty has little or no access to expert help, adding that telemedicine is able to offer remote physician access to otherwise unavailable specialist opinions, which provides reassurance to both doctors and patients.
Besides, telemedicine programmes have the capacity to directly and indirectly decrease the number of referrals to off-site facilities and reduce the need for patient transfers, reducing the distance travelled for specialist care and related expenses, time, and stress.
Furthermore, telemedicine contributes to retention of health workers by motivating rural practitioners to remain in rural practice through augmentation of professional support and opportunities for continuing professional development.
By opening up new channels of communication telemedicine, connects rural and remote sites with healthcare professionals around the world, overcoming geographical barriers and attempting to reverse 'brain drain' or flight of human capital, which can lead to increased communication between health service facilities and facilitate cross-site and inter-country collaboration and networking.
Such collaborations can support health care providers in remote locations through distance learning and training.
Research has showed that telemedicine also provides opportunities for learning and professional development by enabling the provision and dissemination of general information and the remote training of health care professionals.
Scholars have compared telemedicine to a university without borders that fosters academic growth and independence because the local participating surgeons have direct access to experts in the developed world.