Let's equip every child with skills to confront the future with confidence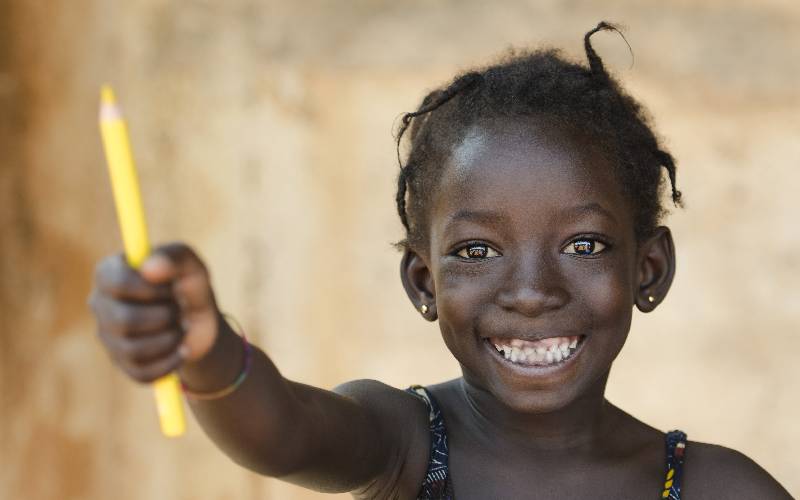 Every year, the African Union and its member states observe the Day of the African Child to commemorate this day in 1976, when students who marched on Soweto streets, South Africa, to protest against Apartheid inspired education were brutally murdered.
Today is a celebration of the bravery of these children who, knowing well the ruthlessness of the Apartheid regime, nevertheless chose to die on their feet than live on their knees. But the Day of the African Child is also a call for introspection and action towards eliminating the myriad challenges facing the African child.
This year, the African Committee of Experts on the Rights and Welfare of the Child picked the theme: "Accelerate Implementation of Agenda 2040 for an Africa fit for Children". The 25-year agenda's main objective is to restore the dignity of the African child and establish long-term strategies towards sustaining and protecting children's rights in Africa. The Agenda 2040 is guided by the African Union Agenda 2063, which in part calls for an Africa that cares for children.
As I reflect on this, I see clear correlation between how we mind the welfare of children today and the future peace and security of our country and continent. Today's child will in future determine the level of peace and security you and I will enjoy in the exercise of our freedoms of existence, movement and enjoyment of our hard-earned wealth. As we invest in our glorious future, the best starting point should by necessity be the child.
To secure our peace and security thus entails investing in children in three main ways; food, shelter and education. First, we must ensure every child in Kenya and Africa can access nutritious meals in the right quantities every day. Millions of children leave their homes every day and flock the streets of African cities for the simple reason that they cannot get enough food at home.
Secondly, governments, for-profit and not-for-profit corporations and even private citizens of means must make concerted effort to ensure every child has a roof over their head. The lack of food and shelter, and in extension clothing, has robbed many children of their dignity, resulting to children with needless low self-esteem.
The government agenda on housing should give thought to those families who cannot afford a modern house and support them to build with locally available materials.
Third, future peace and security of our continent will depend on the investment we make in education. I applaud government efforts in making education accessible to all beginning with an enhanced budget allocation towards free and quality education and the overhauling of the education system to make it more relevant and responsive to the times we are living in. Still, millions of children continue to miss school for various reasons, including distance to school and poverty at home which make it impossible to have basics like food, uniform and stationery.
Every child should be equipped with skills for resources generation for the future. Truth be told, the less we invest in children today, the more we will invest in domestic security in future and vice versa. We have seen vulnerable youth being easily lured to join criminal and terrorist gangs in and beyond our borders. This desperation among youth is what we must guard against by all means possible. It will be preferable to deal with criminality caused by delinquency than one born of lack of basic needs of life.
It is easy to shape a bad mannered youth into line than to stop a youth who is hungry, lives in deplorable conditions, and feels that their future has been stolen. To create a continent fit for a child, we must create a secure and peaceful Africa by investing in all children today.