Why success in life is more random than you thought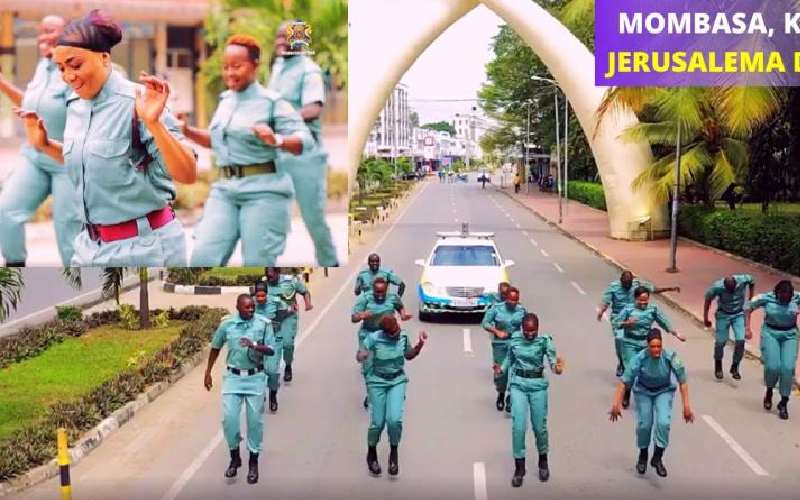 Sometime early this year, a 30-plus-year-old Kikuyu song by the title Firirida shot from nowhere to become a sensation. Almost overnight, the song was the subject of multiple dance challenges on Tiktok and had gathered hundreds of thousands of views on YouTube, where for years it could barely master a thousand views.
For a title that was dead and buried, whose composer Ndiki Njoroge few could put a face to, what really hoisted this song back to the limelight?
From my simple research, accounts do differ.
Some claim media personalities like Maina Kageni and Jeff Kuria contributed to the "resurrection" of the song by sharing it widely on their social media platforms.
Some take the view that the song simply captured "the spirit of the moment" that allowed both ordinary folks and celebrities to express themselves. Others think it was just random or pure luck, if you like.
Back in early 2019, Jerusalema, a song produced by Master KG and performed by songwriter Nomcembo of South Africa, became another global dance challenge sensation. Most accounts suggest that the trigger of the eventual global fame for Jerusalema wasn't the performance of Master KG and Nomcebo but a recording of a dance challenge of the video by an Angolan dance group, Fenomenos do Sombo.
But can a video of a group of young men and women dancing with food on their plates trigger a global sensation?
The reality is no one could have predicted either the Firirida or Jerusalema moments beforehand.
Yet such moments do happen every often; some are exploited for fortune while others just fizzle out like dew at the first sight of dawn sunlight.
Author Frans Johansson describes such incidents as "click moments" which represent a sudden opportunity; a turning point that can push us in a new, unpredictable and random direction.
He takes the view that success in life and business is far more random than we have been made to believe.
"Success in the real world is far less scripted than we usually acknowledge, and filled with unexpected moments that tip the balance; random encounters, insights, meetings and outcomes dominate the backstories of successful startups, fast-tracked careers… and even world changing artistes and scientists," writes Johansson.
The challenge, he says, is that we have been conditioned to believe that we have to be in control of circumstance for us to manage them when, in reality, we have to learn to manage without being in control.
Exploiting randomness
No matter how sophisticated our choices, how good we are at dominating the odds, randomness will have the final word, according essayist Nassim Nicholas Taleb.
We just have to learn to take advantage of and exploit randomness.
In June 2003, novelist Dan Brown's newly released book The Da Vinci Code became an instant hit, staying on the New York Times bestseller list for months.
During the next six years, Brown wrote no new books but had three of his earlier ones appear on the bestseller list. Reason? His publisher used The Da Vinci Code "click moment" to republish his older books that now became bestsellers.
Rather than seek to predict "click moments", which is a fools errand, the objective should be to look out for and ride the wave of such moments when they occur.
Obama window
Many people agree that the 2004 Democratic National Convention speech is the one that turned Barack Obama's political fortunes for the better.
But that is just half the story, the other half being that Obama rode the wave of his speech, he exploited it to not only become a Senator of Illinois but also set a foundation for his eventual successful presidential bid.
The former US Senator Tom Daschle is reported to have given Obama the following advise after the convention: "I told him that he has a window to do this. He should never count on that window staying open."
Some say such moments have the "hallo effect" or the "spillover effect". Whatever you call it, it is important to be aware that they can be the difference between success and failure in a world full of uncertainty.