Eliminate barriers obstructing quality education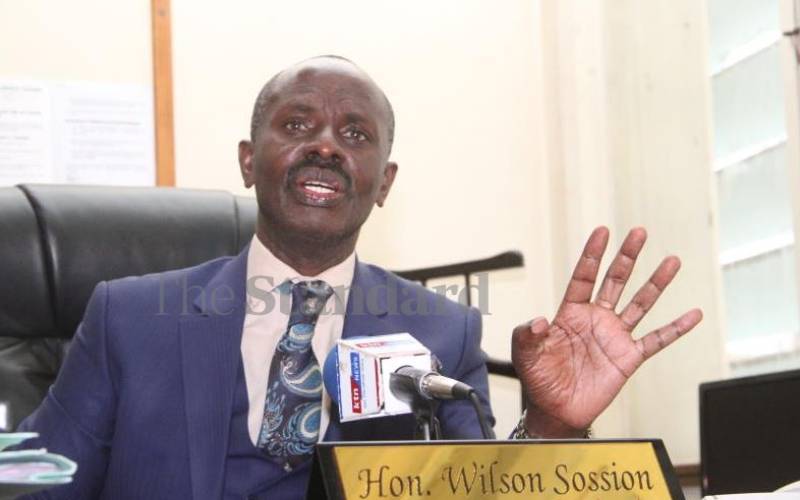 Poorly equipped teachers, lack of standard infrastructures and low budgetary allocations to Early Learning and Basic Education form the biggest barrier to access equitable quality education – thus the urgent need to renew commitment to Free Primary Education (FPE) and Free Day Secondary Education (FDSE) programmes.
Being a public good and a basic right, education must be publicly financed, and the long-term goal should be sustainable – hence, no child should be excluded from accessing quality education because of poor funding and lack of necessary teaching materials.
Article 53 (b) of the Constitution states that every child has the right to free and compulsory basic education; moreover Article 28 of the UN Convention guarantees free compulsory primary education for all, and progressive free secondary education that should in any case be available and accessible to all. Besides, the Convention states that Governments have the obligation of taking appropriate measures to ensure school attendance and discipline.
Unesco in partnership with Unicef advocate a broad notion of quality education, which covers all elements of the education process, including broad-based curriculum, adequate teaching and learning materials and standard class sizes.
Every learner has the right to be taught by a qualified and well-supported teacher. In addition, learning should be in a safe environment with adequate infrastructures. Thus, teachers must be equipped appropriately with the skills and knowledge they need to be confident and effective in their subject of specialisation.
It is for these reasons that we call for a renewed commitment to FPE and FDSE, which should be realigned to Education 2030 Agenda and the Framework for Action steered by Unesco. Implementation and budgetary allocations to FPE and FDSE was a landmark policy decision. However, there still exist financial gaps that parents must seal to ensure delivery of equitable quality education to their children.
The FPE and FDSE programmes barely cater for costs of school uniform, furniture, construction of additional infrastructures, feeding programme/water, stationary, photocopying, security, extra-curriculum, transport and more importantly equipping teachers with relevant tools of trade. These are some of the hidden costs of FPE/FDSE which parents have to cater for.
For the purpose of making FPE/FDSE a reality, and ease the financial burden on parents, the expenditures should be squared up by the Government in line with Jubilee's commitment to ensuring FPE/FDSE is fully implemented in public schools. In sum, the Shs104 billion allocated to Early Learning and Basic Education in the 2021/2022 Fiscal Year, up from Shs99.4 billion in the current budget is still a drop in the ocean – hence the ministry will be compelled to look for additional resources to meet its financial obligations.
In the wake of Covid-19 pandemic, the Government should ensure the spirit of Harambee is revived, with leaders being in the steering committee in mobilising the school community in raising funds to supplement the already inadequate FPE/FDSE funds.
-Mr Sossion is a nominated MP and Secretary-General of Knut