'Smart' Alphie sees conspiracies everywhere, other than his own candidature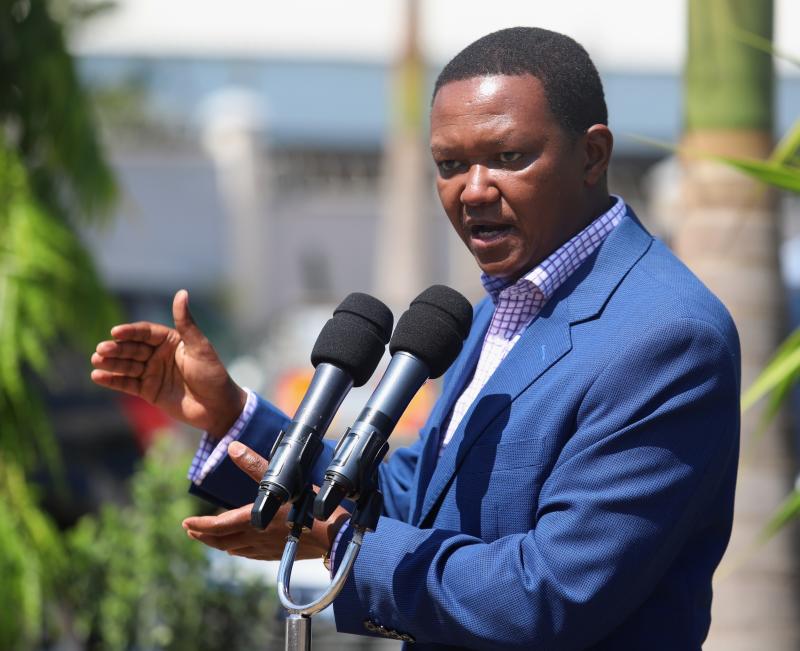 My old buddy, Machakos Governor Alphie Mutua, is a funny man.
Never mind his Cobra Squad TV series that made him popular as king of drama. I don't know if Alphie is still making films, but he does know a thing or two about costume and makeup.
He dressed the part yesterday when he appeared on Citizen TV's morning show. His hair was neatly trimmed, dyed and oiled.
I kept waiting for the dye to drip down, as did US politician Rudy Giuliani's, who had a meltdown on live TV not too long ago. Rudy, too, is into drama; he featured in a Borat film that he later disowned.
But Aphie is not into that kind of drama. He is a serious film producer and as a former journo, he told presenter Trevor Ombija he knows a thing or two about publishing. "I don't know if you are a smart guy…" he started.
Ombija, of course, is a smart guy, so he let Alphie carry on. Having read the morning Press, Alphie went on, he had detected a similarity in all the four national dailies. They all reported the new Chief Justice, Lady Justice Martha Koome, had a huge "in tray" waiting.
Alphie said he couldn't quite tell if this was a rare concurrence of thought, or someone was conspiring with the scribes to set a certain agenda.
The clincher: Alphie repeated a few times that Deputy Prezzo was his "main challenger in 2022." Now, who is inventing such an asinine narrative? It's a pretty smart move!