Charles who? The anatomy of a great political silencing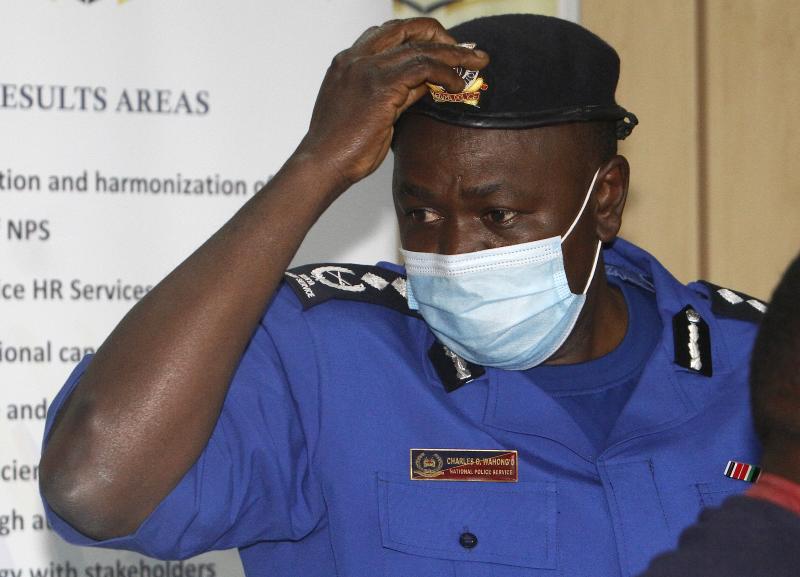 For many years, Charles Owino was the famous face of the mboys in blue, the much-chastised National Police Service. I understand, for reasons I cannot fathom, the formulation of "mboys" is gender-inclusive.
With his rotund face and balding pate, darting eyes and the hint of a smile, Owino could be suave and charming. Alternately, he could be brash and full of what Kenyans like to call kifua.
Kifua means force, but it also means chest, although in my estimation, Owino has a bigger belly than chest. Not that it matters, it's just good to be clear we're not interested in his anatomy, but his force of character, which has served Owino very well, talking the police out of any crisis.
In the best of circumstances, he'd provide circuitous answers that meant, nothing really, but then which policeman ever spoke straight? His other tactic, using his kifua, was to drown out any other voice, literally, with his loud, garrulous talk.
Owino was so successful in his antics, he let his mouth run with him and made public what should have been guarded like a State secret: In the Valentine week, this year, he went to a small radio station in his home county of Siaya and spelt out his plans. He said he intended to retire early and throw his hat in the political ring.
Well, well, as our people like to say, vitu kwa ground ni different, and that public declaration reverberated far and wide. Owino realised rather belatedly that in politics, you do your mobilisation mos mos, whispering things and not broadcasting them.
It doesn't help that Owino did it his way, which is to say, infusing a bit of kifua with braggadocio: he reminded in that broadcast that he has a degree in communication and political science, but do we say! He added that he knew the needs of his people, so he'd prioritise water provision to transform agriculture in Siaya.
The tone of Owino's voice as he made the pronouncement suggested he'd hit a baton against the ground to summon water from some underground aquifer; another smash of the baton would see a school block emerge where a pile of rocks lay.
Astoundingly, Owino's words echoed through the valley and before he could say "Valentina," he had been spirited from the highly visible office of Police Spokesman and consigned to an office where he will never have to speak on behalf of anyone, including himself. It's called the Kenya National Focal Point on Small Arms and Light Weapons.
I suspect that Owino is familiar with the improvised contraption used to light many rural homes. It's called koroboi and when one is making his bed, they must be mindful, lest the whoosh of the blanket produces enough wind to knock the light off. That's how political careers are killed and Owino's, for now, appears still-born.
Maybe by year-end, Kenyans will be asking: Charles who…, but Owino being Owino, one can never predict where his next edict takes him.