Police Spokesperson Charles Owino to run for Siaya Governor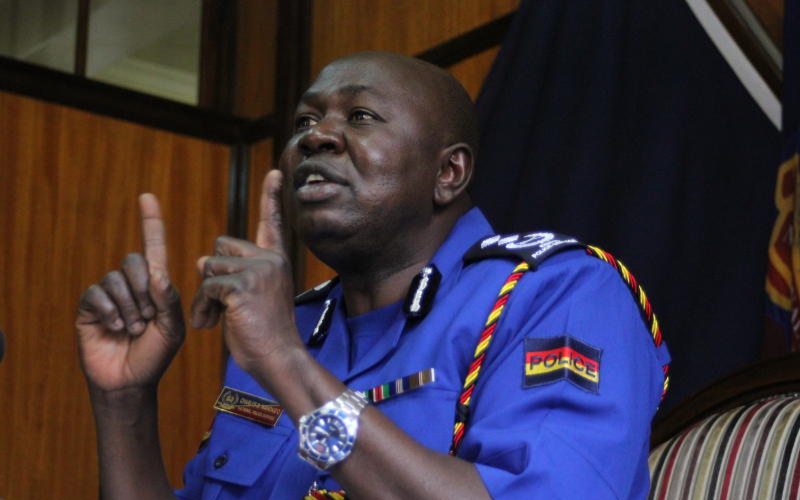 Police Spokesperson Charles Owino has announced his intentions to vie for the Siaya governor's seat in 2022.
Speaking during an interview on a vernacular radio station on Tuesday, Owino said he had attained retirement age and will consult with his bosses in December to go ahead with his plans.
"I am 50 years old and I am allowed to retire from police service. I will ask the police service commission and my boss in December to allow me to go and vie for the Siaya governor's seat.
"I will ensure that sustainable projects like water projects are initiated for the benefit of our people…within 10 years I will transform Siaya to be the best county because I have the brains to do so," he said.
Further, Owino claimed that ODM leader Raila Odinga needs people like him to support him in 2022 and described most of his allies as cry babies
"Most of these leaders who are allied to Mr Odinga are just hanging on his coat for political survival. Right now he is very strong and all he needs are strong leaders rallying behind him. We want leaders who can come out strongly to support him," he stated.
While Siaya Senator James Orengo and Ugunja MP Opiyo Wandayi are yet to declare their political interest for the seat, a section of their allies have been drumming up support for them.
Deputy Governor James Okumbe and Businessman Edwin Ngonga are also among those who have expressed interest.
Earlier this month while addressing delegates from Alego/Usonga, Owino sounded a warning to those who will vie for the seat saying he will give them a run for their money.
"I never wanted to declare my political interest here today but because my father has reminded who am I not to show you a direction, you are aware that next year people will declare interests in various positions and as a person who has worked in government, my age will have clocked 50 which allows me to resign.
"I know that the seat will attract many contestants including Senator Orengo and I hope he and other potential contenders are much prepared for the race or else they will be disappointed at the ballot box," said Owino.
Adding: "I have worked in the police service and I am prepared to win. I am your son and I have in the past not been close to ODM and its elected leaders due to the nature of my work and now that they are in the system, I have sat with and enjoyed the leaders' company."